Search Engine Optimization (SEO) has become increasingly crucial in the ever-changing world of digital marketing. Therefore, a company must invest in seamless SEO strategies to boost its search engine presence and consumer traction.
However, it can be difficult for B2B SaaS enterprises to keep up with market developments and grow their online presence. Optimizing your website for SEO may look challenging right now, but after reading this comprehensive guide, you should be able to optimize your website in no time effortlessly.
1. Keyword Research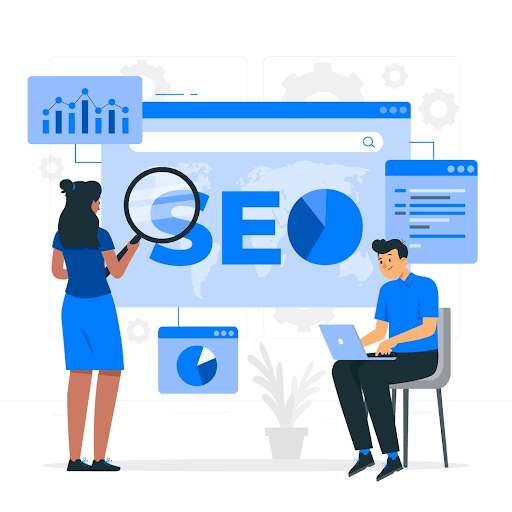 When searching for any query on a preferred search engine, you should be as precise as possible to get your desired results. In the same way, the more accurate keywords you use in your content, the likelihood of your website appearing against those keywords increases.
But you can't just stuff in any random relatable word in your content and expect your content to appear on the search results on top. To enhance your website's visibility on the search engine, you must work on proper keyword research. 
B2B Brands can use specific tools to find such powerful and transactional keywords of your relevance. The importance of identifying the right keywords can be made easier with the help of professionals, too. Outsourcing is also a good option here.
Your content needs to be curated according to your target audience to ensure you match the demographics and interests of your potential customers. Here, keyword research comes in. 
With a paid B2B SaaS marketing agency, you can easily target long-tail, short, and latent semantic keywords. You can also use paid or free keyword research tools such as Word Stream, Google Keyword Planner, Ahrefs, and Themeisle. 
You can also make your long-form website blogs and article content more attractive to your audience through transactional keywords. A good relationship with your customers is essential to ensure customer satisfaction and loyalty. 
Your SaaS content marketing and keyword analysis skills would help you sustain your brand longer in the market. Moreover, you can also ensure your brand produces content that is easier to read, connects to the reader, solves any pain point, and vividly provides the details about your brand.
2. On-Page SEO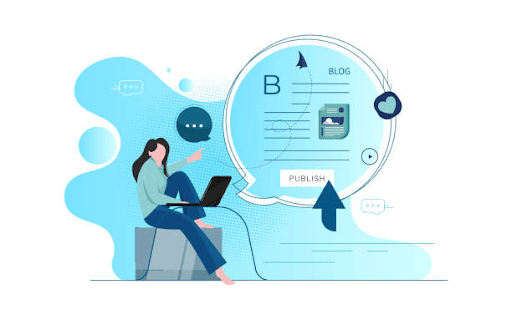 You may have heard many social media campaign runners and marketers frequently talk about on-page SEO. While on-page SEO may seem an alien concept to some, we will make it easier for you to understand what on-page SEO is and how you can improve your brand's visibility while enhancing the on-page SEO.
The content you create with a team of writers and editors is often posted on your brand's website. All this content includes long-form blogs, short blogs, case studies, customer testimonials, landing pages, service pages, about pages, FAQs, and social media posts.
If you want to enhance your website's ranking, you must improve your on-page SEO. As a B2B SaaS business, you must stay highly relevant to changing market trends. With technology at a boom, several tools such as Google Analytics, SEMrush, and SEO Site Checkup are working to enhance your content's SEO.
On-page SEO includes checking for backlinks, grammar, including alt text on images, the proper keyword placement, and ensuring your content is unique. These checkups allow you to ensure your brand's content truly reflects your values and defines your service.
Your B2B SaaS SEO can also be enhanced using a meta description and title tags. You must ensure your title and meta description carry your target keywords. A meta description is the first thing any customer reads before clicking on your content piece. So just like a good trailer entices a viewer to watch the movie, you need a good meta description to attract customers toward your products or services.
It is also important to ensure there are no broken links. This ensures good search ranking and boosts the visibility of your SEO campaign.
3. Technical SEO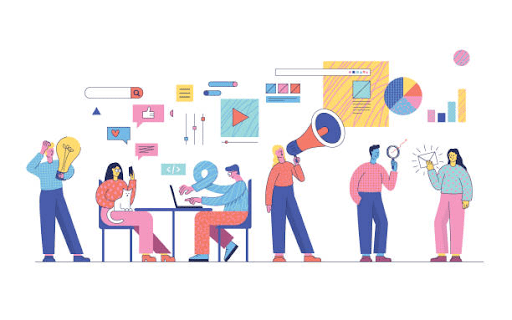 Optimizing your website for SEO may require different approaches to achieve the desired results. One such approach is technical SEO. This type of search engine optimization is more focused on optimizing your website health than your content structure.
Regarding technical SEO, you need to ensure your website is running correctly without any bugs or errors. Your software development team should ensure your website speed matches the average load time. 
Your website is like a billboard for your company's new and upcoming promotions. You need to ensure it's free from any external crawler or bug.
Search engines use their specific crawlers to review your content and copy certain parts of your website to improve its search visibility regarding relevancy. You can make your website easier to crawl in several ways, one being by using sitemaps. 
These sitemaps are basic HTML files and can be added to your content through tools like WordPress. It allows the crawlers to speedily navigate the relevant content on the website and enhance your search engine viability. 
Another way to improve your website by technical search engine optimization is making it more mobile-friendly and enhancing user experience. Your website's speed, performance, and layout are essential for an improved ranking and user experience.
4. Link Building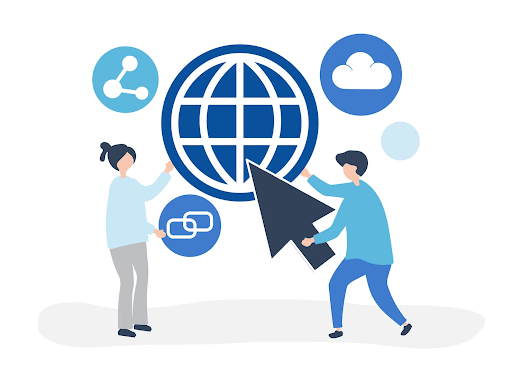 Like improving your website content, you can improve your SEO; link building is another concept to enhance your website SEO. As mentioned above, your website is crawled by search engines to check for content health. 
These crawlers also look for embedded links, store them, and then show these link-embedded content against the relevant search query. You can utilize a fantastic content marketing strategy for improved conversion rate optimization.
To optimize your website for SEO, there are two types of links, external and internal. If you focus more on driving traffic to your landing pages through your content, you can embed your landing page link to your keywords.
This is known as inbound or internal links, where you embed your website's link on your content to direct your visitors towards purchasing or subscribing to your services.
Similarly, if you are stating a fact or allowing your users to know more about your content by quoting another website, you may need to link that external website to your content. These links are known as external links and help the search engine direct more audience toward your high-quality content.
You can use paid or free tools to make your own personalized links or do competitive analysis and research to find more impactful links. You can also improve your website's SEO by outsourcing a paid B2B SaaS agency to provide professional link-building services.
This way, your website content can attain customer traction and improve the visibility of your content by beating the search algorithms.
5. Off-Page SEO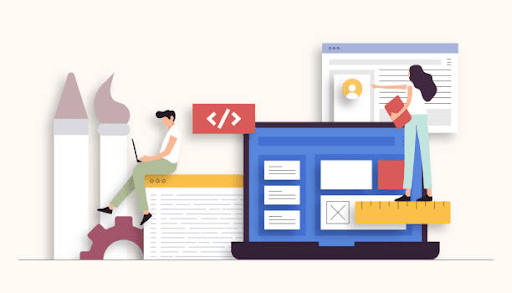 Optimizing your own website for SEO is called-page SEO, but when you are writing optimized content for an external website, it's called off-page SEO. Your off-page SEO also plays a great role in optimizing your parent website's search engine rankings.
Just like website articles, and blogs, you can now write content for external websites called guest blogs. As the name suggests, these articles are a guest appearance of your content on some external website. 
Such high-quality links are used to further improve your brand's visibility and direct more referral traffic from any external website to your blogs or landing pages.
You can use different strategies to improve your off-page SEO. One is using high-quality backlinks. You can now enhance your search engine visibility and improve content relevancy by linking your website subtly to the guest blog posts without making it a marketing pitch.
This way, you can organically enhance the reach of your website and boost your profitability by generating more leads and attracting more potential buyers through your content.
6. Analytics and Monitoring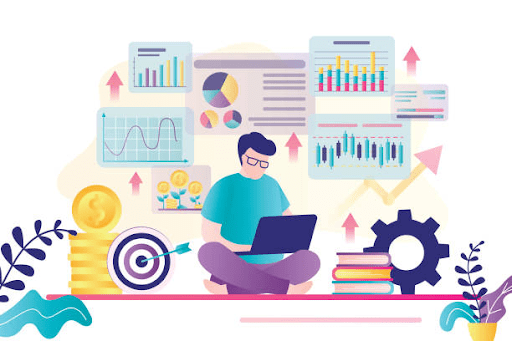 It is very important to track down your progress to make sure you are implementing the right strategies in optimizing your website for SEO. The biggest trick to improve your website reach is to revamp your content according to your customer's demands.
There are many different ways to monitor your website analytics and reach. Google Analytics and Google AdWords are some tools, along with Moz. These tools have certain features to monitor your content's progress and how well your target audience responds.
This allows your content marketing team to formulate a content strategy that is well-aligned with your SEO optimization goals and allows you to boost your website's performance.
Moreover, you can also carefully analyze at each step how your content pieces, such as blogs, special media posts, or ads, are performing in the market. You can monitor your pay-per-click campaigns and ensure proper audits are done regularly. 
You can also scale up or scale down a specific marketing campaign according to your analytics or boost the SEO of your existing ads and campaigns to drive more traffic and visibility to your website.
You can now easily set up your Google Analytics account or hire a marketing manager to improve the optimization of your website while conducting SEO audits.
7. Local SEO
Measuring your local SEO performance and optimizing your website for SEO is equally important as technical SEO. Your content is targeted at an audience belonging to a specific region. When it comes to SEO, there is no "one size fits all" concept.
You need to personalize your campaigns according to your own needs and enhance your content accordingly. Your target audience may have specific interests that are associated with a specific holiday, any regional law, or any particular belief. 
If you want to create a long-lasting customer relationship, you must provide all the essential information they may need to enhance their opinions. 
You need to optimize your website according to the local regulations and laws and make sure you don't have anything prohibitory or irrelevant. With a proper website SEO audit and optimizing it accordingly, you can make sure you are offering what your customers need.
Moreover, to improve your marketing and website ranking even more, you can also promote your service or product in local website listings such as Facebook marketplace, Amazon, or Google adverts having special geographical filters. This helps to refine your target audience and improve relevant traffic influx to your website.
You can also improve the website blogs and articles and design them according to the locals. By carefully reviewing your customer reviews, you can analyze your customer needs and work on optimizing your website for SEO accordingly. 
Making content and advertising services locally can be best for you if you are a small business, as it helps to create a genuine audience and improve your viability in local search results.
The Bottom Line
Without a doubt, social media marketing and content marketing are important parts of optimizing your website for SEO; if you are trying to optimize your website for SEO in a way to enhance your search engine rankings and visibility, you need to make sure you are working on every tip we mentioned in the list. 
You can now acquire the best B2B SaaS marketing services from Stratigia. We have been managing multiple clients in different industries for a long time and are familiar with ever-changing industry trends. Discover our amazing content marketing, SEO, and link-building services from our website now to efficiently optimize your website.