SaaS Content Marketing Agency that attracts new Trial Signups, MQLs, SQLs, and MRR through ROI-driven content

Our Proven SaaS Content Marketing Strategy
Our SaaS Content Marketing Consultancy focuses first on building & Improving content that attracts qualified leads and works in parallel to increase traffic & earn backlinks.
Step 1
Content Audit & Analysis
We start with doing an in-depth Content Audit to understand and analyze;
Where is your SaaS currently as far as its Content Authority?

What type of existing bottom-funnel pages ( features, solutions, comparison, etc.) do we have, and the results are they getting? 

Who are your top competitors, and the type and quantity of Content do they have?

Where do you want your SaaS Monthly Recurring Revenue (MRR) to be in the next quarter/year?

What type and quantity of pages and blog posts will we need to create/update to get ROI value from the content?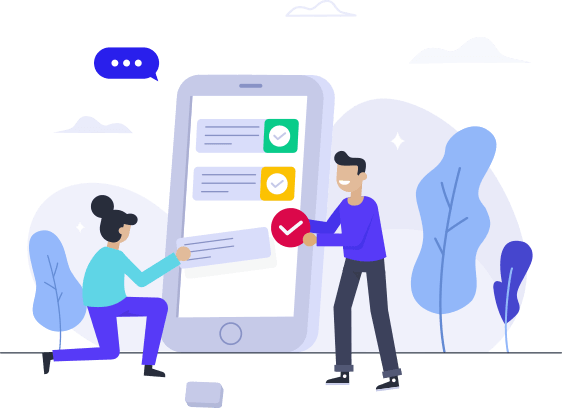 Step 2
Create SaaS Content Strategy
After a good understanding of current Content health and business metrics, we prepare a SaaS Content Strategy that aligns with your long and short-term Content / SEO & business growth targets. 
Define what Content activities need to be done to reach our targeted growth goal ( traffic, trials, conversions, MRR). From defining the type and quantity of content to be updated/created ( feature pages, solution pages, comparison pages, blog posts) to other on-page content optimizations on the website ( Speed Optimization, Conversion Rate Optimization, Readability, Images SEO) 

Highlight and Prioritize existing growth opportunities in the Content that have traffic as well as conversion impact in a short period (Feature / Solution pages Optimization, SERP features, Internal Linking from blog posts to targeted pages)

Provide a roadmap of Content improvement and development plan, which first focuses on existing content SEO optimization opportunities and works in parallel to create & expand new ROI-led content opportunities.
Step 3
Content Marketing Execution
We implement the Content Marketing strategy identified to start getting more organic traffic & results from content for your SaaS. Here is what a typical Content Marketing Plan for SaaS looks like;
Execute low-hanging Content optimization opportunities at the start that drives quick results. Starting from fixing key Onpage SEO elements ( Meta Title, Descriptions, Headings) to improving the quality of the content (key product pages)

Fill in essential content gaps or expand your reach by adding more targeted & intent-driven content such as comparison pages, integration pages, and industry pages.

Increase topical authority and ranking on the primary keyword/content pillar by building content around the primary topic and passing internal links and authority to the pillar pages.
Step 4
Content Performance Monitoring
We routinely monitor and report on the performance of Content Marketing activities, especially its growth towards attracting high-quality, intent-driven traffic.
Content performance, specifically for money pages (features, solutions, comparison) and how they are contributing to the bottom line objectives

Overall growth in organic traffic at a content level and how many trials/signups/conversions it's driving 

Content visibility & PR - i.e., how many backlinks link-bait content is earning on its own
Step 5
Expand & Dominante Organic Reach through Content
Our SaaS Content Marketing Strategy initially ( first 3-5 months) focuses on gaining quicker traction through working on existing Content improvement opportunities and then filling the gap for essential money pages. Once we achieve results from the initial baseline improvements and developments, we identify the best content opportunities (traffic-bait, link-bait, and BoFu pillow content to expand on more ROI-led content.
Start improving traffic & conversions from new & previously untapped content opportunities. 

Increase overall organic presence and be found on more intent-driven keywords and content 

Keep on decreasing the cost of acquiring new trials and increase the number of content assets that drive conversions.
Our SaaS Content Marketing Results
Don't take our word for it; here are some happy SaaS businesses raving about us.
Wilco de Kreij
We continue to work with Abbas for Connectio & UpViral Marketing. Thank you for all your efforts
Saber Zaher
Abbas works with a high level of enthusiasm, honesty, and professionalism. I have no hesitation in recommending Abbas for future work specifically related to Marketing, Social Media, and SEO.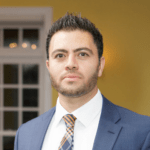 Bre Wallace
Abbas did an exceptional job in developing a strategy for my pre-marketing strategy. He was a pleasure to work and was well prepared to handle any challenge. I will definitely use him for all my marketing needs and recommend him for anyone looking to make positive impact on their business.
Matthew Hellier
Abbas worked independently to achieve long term goals. He was able to plan and schedule his own activities and complete them to a high standard. I would use Abbas again in the future.
Mark Cowtan
Stratigia did everything they said they would do, and on time. Overall they provided perfectly satisfactory work on par with other SEO experts. We had to reduce the scope and end the project early due to lack of time on our end and inability to follow through on the tasks that fell on us. Abbas was a great help on this project, uncovering a lot of really useful market data and competitive insights. Will certainly hire again.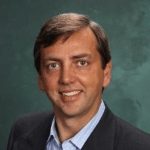 Faisal Islam
Stratigia is a pleasure to work with. They are very knowledgeable and deliver top quality work when it comes to SEO. In a very competitive niche, they have helped our company increase ranking/traffic on important keywords and increased our signups significantly. Highly recommended.

Romain Brabant
Abbas Sarfraz from Stratigia is a very honest, smart, and efficient marketer. I'm glad we had him on our side during the pre-launch phase of our SaaS MVP to get early prospective users to interview while staying frugal. Also, he was very understanding to delay our campaign when necessary. I will definitively work with him again.
Rishabh Tayal
Great communication and skills. Thoroughly researched and gave feedback on the product. Has knowledge about the platform. Shows interests and promise.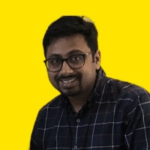 Why work with our SaaS Content Marketing Agency to Grow your SaaS?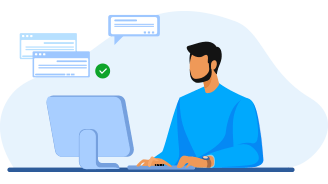 Our agency provides Content Marketing Services only for SaaS
Our agency is super-focused, and we only work with and provide Content Marketing Services for SaaS companies. So we have the right Content Marketing experts in our team, whether it's writing new content, editing / optimizing existing content, or building a full-scale content strategy. Also, more than 50% of people have worked in a B2B SaaS company before joining us and have substantial experience writing content for SaaS.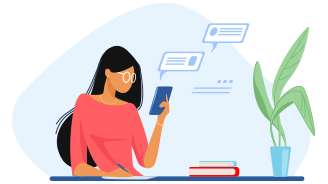 We create content focused on increasing your SaaS MRR
Not all content is equal; some are designed for traffic, some on links, and some on conversions. Our initial content strategy focuses on building / improving content intended to attract and convert subscribers for your SaaS.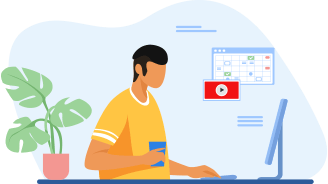 Affordable & Cost-Effective SaaS Content Marketing Services
By focusing on the bottom of the funnel-led content, we attract potential customers much quicker than standard Content Marketing practices, delivering faster SEO ROI for your SaaS with less marketing budget.
And our Answers to the 3 most common SaaS Content Marketing Questions.
A typical Content Marketing or Digital agency generally focuses on producing very top-of-funnel content. Although that content is good and will help drive traffic, it's not best for conversions. Our Content Marketing Strategy creates a balances Content Strategy with the right mix of traffic, backlinks, and conversion-driven content. 
At a minimum, it takes 3-6 months to start seeing some organic / SEO movement and more than 12 months to see substantial growth. Of course, it all depends on factors such as our current content authority and competitor SEO investments & growth vs. ours. Still, most SaaS companies can experience anywhere from 5%-15% to upwards of 50% growth, quarter over quarter.
The cost of creating Content for SaaS companies depends on multiple factors such as subject matter difficulty, type of content, content, and depth. But if you work with us on an ongoing SaaS SEO Campaign, the cost of a content marketing campaign becomes more affordable and part of the extensive campaign.