SaaS Marketing Agency solving the biggest challenges of growing SaaS business

Our Proven SaaS Marketing Growth Process
Our agency uses a growth framework that is essentially divided into 3 key phases
And here is how our SaaS Marketing framework is put into action
Step 1
Market Analysis & Growth Targets for your SaaS
We work with you to understand the problems your SaaS product solves, your ideal customer profiles, current growth challenges, and expectations from a growth team.
Where is your SaaS currently?

What marketing activities have been done so far to grow your SaaS?

 What are your strengths as compared to your competitors?

 Where do you want your SaaS Monthly Recurring Revenue (MRR) to be in the next quarter/year?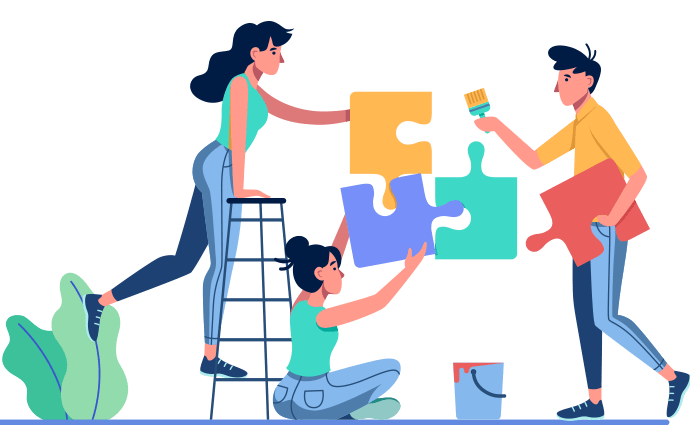 Step 2
Create Goals-Driven SaaS Marketing Strategy
Prepare a SaaS Marketing Strategy that aligns with your larger SaaS Growth Goals while focusing on short-term gains. Some of the key things the strategy identifies ;
Define what marketing activities need to be done to reach our targeted growth goal ( traffic, trials, conversions, MRR)

Provide a roadmap of implementation over the course of the period

Highlight and Prioritize existing growth opportunities that have traffic as well as conversion impact in a short period
Step 3
Putting the Marketing Plan into action
We implement the strategy identified to start getting results for your SaaS. Here is what a typical marketing plan looks like;
Improve the quality of the website through On-Page and Technical SEO Optimization

Execute low hanging opportunities that drive quick results ( keyword optimization, easy link opportunities, conversion optimization)

Building content & links that improves overall marketing results and metrics
Step 4
Marketing Performance Monitoring & Optimization
We routinely monitor and report on the performance of marketing activities and keep you informed on the most important SaaS Marketing Metrics;
Monitor traffic & keyword ranking (primarily for intent-driven keywords)

Brand visibility in terms of search coverage and marketing channel performance

Overall visitors engagement, conversion, and churn rate
Step 5
Scale your SaaS Growth
After the maturity of your SaaS foundational Marketing system, we expand the marketing activities to other areas to increase overall results
Double down on incoming website traffic from new & previously untapped keywords and content

Increase overall search presence and more signups from referring websites

Drastically decrease the cost of acquiring new trials and customers
Our SaaS Marketing Results
Don't take our word for it; here are some happy SaaS businesses raving about us.
Wilco de Kreij
We continue to work with Abbas for Connectio & UpViral Marketing. Thank you for all your efforts
Saber Zaher
Abbas works with a high level of enthusiasm, honesty, and professionalism. I have no hesitation in recommending Abbas for future work specifically related to Marketing, Social Media, and SEO.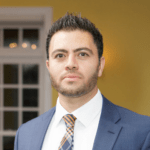 Bre Wallace
Abbas did an exceptional job in developing a strategy for my pre-marketing strategy. He was a pleasure to work and was well prepared to handle any challenge. I will definitely use him for all my marketing needs and recommend him for anyone looking to make positive impact on their business.
Matthew Hellier
Abbas worked independently to achieve long term goals. He was able to plan and schedule his own activities and complete them to a high standard. I would use Abbas again in the future.
Mark Cowtan
Stratigia did everything they said they would do, and on time. Overall they provided perfectly satisfactory work on par with other SEO experts. We had to reduce the scope and end the project early due to lack of time on our end and inability to follow through on the tasks that fell on us. Abbas was a great help on this project, uncovering a lot of really useful market data and competitive insights. Will certainly hire again.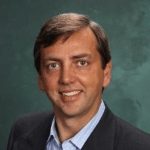 Faisal Islam
Stratigia is a pleasure to work with. They are very knowledgeable and deliver top quality work when it comes to SEO. In a very competitive niche, they have helped our company increase ranking/traffic on important keywords and increased our signups significantly. Highly recommended.

Romain Brabant
Abbas Sarfraz from Stratigia is a very honest, smart, and efficient marketer. I'm glad we had him on our side during the pre-launch phase of our SaaS MVP to get early prospective users to interview while staying frugal. Also, he was very understanding to delay our campaign when necessary. I will definitively work with him again.
Rishabh Tayal
Great communication and skills. Thoroughly researched and gave feedback on the product. Has knowledge about the platform. Shows interests and promise.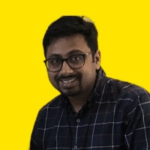 Our Key SaaS Marketing Services
The services that help us deliver successful SaaS Marketing campaigns
SaaS SEO Strategy
Creating an SEO strategy that goes beyond traffic & links and prioritizes agile and MRR driven SEO activities
SaaS SEO Consulting
We can work together with you to help your team build a scalable and results-first SEO roadmap.
SaaS SEO Management
Completely outsource your SEO, Content Marketing & Link Building campaigns to us to move your organic / SEO growth needle quickly and effectively than doing it internally.
Content Marketing for SaaS
Create content for your SaaS that drives inbound traffic, attract & earn backlinks, and, most importantly, engages & convert them into a user.
Link Building for SaaS
We build links that help with the core SEO objectives and drive high-quality referral traffic that converts.
Why work with our marketing agency to grow your SaaS?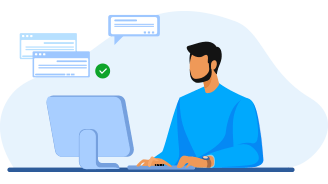 Highly Specialized - nothing but SaaS
Unlike most agencies, our marketing experts and agency are highly specialized and work only with B2B SaaS companies. Our services line is also focused on Inbound / SEO / Organic strategies that are directly aligned with the long-term strategic goals of SaaS.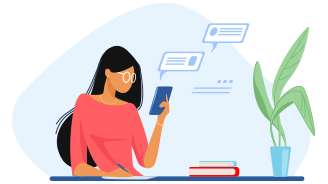 Focus on your bottom line
Yes, traffic and rankings matter for us, but what if that doesn't translate to trials/conversions? This is why we work on a bottom-up approach, which targets the audience deeper in the sales funnel.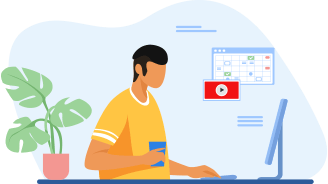 Cost-Effective & Affordable
By focusing on the bottom of the funnel lead generation focused activities, we can attract potential customers much quicker than standard SEO tactics, delivering faster SEO ROI for your SaaS and reducing marketing spend.
And our Answers to the 3 most common Questions
For a SaaS, a typical digital marketing agency generally focuses on standard metrics such as traffic, links, and keywords ranking. However, a SaaS or Software Marketing Agency relates all of the above to the bottom line – i.e., how many leads, trial signups, MQLs, SQL's, and MRR all such activities bring in.
At a minimum, it takes 3-6 months to start seeing some movement and more than 12 months to see substantial growth. Of course, it all depends on many factors mentioned above, but most SaaS companies can experience anywhere from 5%-15% to upwards of 50% growth, quarter over quarter.
The cost of SaaS Marketing depends on multiple factors such as competition, efforts required, and the velocity of marketing activities. But typically, most SaaS companies experience a minimum growth of 5%-15% quarter over quarter on a small budget (~$1500 / month), and their cost per customer acquisition starts decreasing.