Behind every successful SaaS company, there is a lot of SEO. SaaS companies have to absorb actionable SEO to magnify their business. Developing a workable SaaS SEO strategy can take more than one brain and a lot of time because you want to be at the fore of your competitors. You will have to focus on the areas that attract customers.
SEO for SaaS is done to increase organic traffic and get better at SERPs and rankings. The most common mistake SaaS companies make is going for paid marketing, affiliate, and social ads. This can cost a lot, and most of the traffic bounces back, resulting in a dead website. 
Every SaaS company wants a kind of traffic that actually wants their services or opts for their solutions. You need a SaaS SEO strategy that makes your website seen on the first page of search engines and visitors that spend more time on your website. This is why many SaaS companies turn to SEO to make the most of it. 
SEO has done miracles for many websites, and it is far better than paid marketing. With a SaaS SEO strategy, you will get customers who are looking for your SaaS product, who are looking for information that matters, who want to purchase a SaaS product, or who just read an informative piece of blog.
It populates your website to the extent that you no longer need SEO. Although, it is recommended that you keep the SEO process ongoing to keep your website on top of the food chain. This blog will teach you how to improve your SaaS SEO strategy with a step-by-step guide. 
1. Construe Your Goals
This is an essential part of any SaaS SEO strategy. Companies that just get into SEO without defining their goals and what they want to achieve can fall into a ditch. This will bring in a lot of visitors, but they won't be buying your product or getting services. Your goals should be bigger than getting sign-ups and subscribing to newsletters.
With defined goals and KPIs in the SaaS SEO strategy, you will know your weekly, monthly, and yearly aims. It will assist in making a solid SEO campaign that will be climbable and ascendable. 
2. Understand and Know Your Audience
SEO for SaaS is all about solving people's problems, and to do that; you need to know who your audience is. When you know you can present your solutions and services, this is the most natural way to make an impact on your audience. Knowing your audience will allow you to work on their needs in order to solve their problems.
This is why understanding your audience should be done before knowing your audience. This will allow you to make informative content, make demanded changes in your SaaS product, or create a new SaaS service or solution for your audience. You can develop a SaaS SEO strategy that will let your audience know you have what they need.
3. Inspect Your Indirect and Direct Competitors
You must keep your competitors (enemies) close, not to attack them but to learn from them. Even if your pricing plans are less and you provide more services than your competitors, there must be something about them that people love. For starters, you need to follow in their footsteps, and when you start getting customers, slowly change the course of your SaaS SEO strategy but keep it relatable.
Direct competitors are the companies that offer the same services and solutions as you do. Indirect competitors are companies who offer different services and solutions but solve the same issues or serve the same purpose. 
You can learn a great deal from both of them. You can put up their websites on analytical platforms and fish out their keywords and plan your content strategy accordingly. It will help you with the best content creation. Even though it feels wrong, don't forget everything is fair in love and war. 
4. List the Challenges and Problems of Audience
When you know your audience, you can clearly see the challenges and problems your audience is facing. This problem can be solved by making content that is helpful for your audience and suggesting why and how your SaaS product can assist them. Listing the challenges and problems will allow you to make a list of useful keywords.
You know about the challenges and problems by joining different forums related to your industry. For example, let us say that you provide the services of SaaS content marketing; people usually don't know how to overcome the challenges of content marketing. 
You now have a topic, 'how to overcome challenges of content marketing'; you can add tips, tricks, and different methods. When you are done with this, consider that half of your SaaS SEO strategy is completed.
5. Create Powerful and Striking Content
There are two types of content makers, the ones who upload blogs and articles every day; they get pretty good traffic. The second ones who spend a day or two researching for maximum information to put in content, and they fully organic traffic that also in hundreds and thousands. Meaning to say, make sure that you upload trendy content, but it should have unique data. 
This will help you outrank both direct and indirect competitors. Lets' the example of mobile review websites; we personally open GSMARENA for any smartphone query. This is because they give a highly detailed review of mobile phones. Such companies have worked for years on creating a SaaS SEO strategy. 
Now your question will be that your competitors have smaller and thinner content, and they still have made it to the top! This is because they have been in the market for a long time, and if you look at their older blogs and articles, they will be in-depth and long.
To make striking and powerful content that makes people stick to a certain web page, make sure to make long content, add as much information but don't side track, add images, infographics, and videos, and structure it in the most readable way. Plan your content by keeping user intent in view; it will help you stay focused on the main topic.
6. Promote Your Content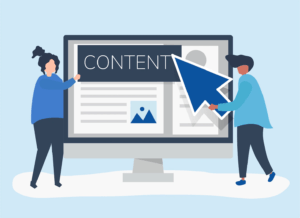 Your content is not going to promote itself sitting on the website; even if you have written the most remarkable content, it still needs a little push since you are new in the market. This means earning or getting backlinks – know that earning backlinks is bigger than creating backlinks. You can promote your content via digital PR, linking to unclaimed mentions, guest posting, press releases, and influencer marketing.
Make shareable content, and when you follow the above advice, people will be talking about your content. In this part of the SaaS SEO strategy, you will need a large set of keywords to make better content to get backlinks that further promote your content. You can use the link building services for SaaS companies from reputable SaaS marketing agencies to achieve the best results. 
7. Don't Forget About Technical SEO
So, you know your audience and their issues, and you have a good amount of content, but it is not worth it at all if your website is loading slowly. This is a huge turnoff for visitors. Visitors don't wait more than 4 – 5 seconds on a website if it does not load. 
If someone clicks your website, this is because your metadata is appealing – if your site is not loading within 2 or 3 seconds, they will never come back to your website. The next time they have a specific query, and they see your website again, they simply scroll away. To prevent such a nightmare, you need to work on Technical SEO, which is a major part of SaaS SEO strategy. 
It is recommended that you run a technical SEO at least twice a month to make sure that all boxes are checked. A basic technical SEO checklist should include that your website is loading fast, your website is crawlable, it does not have dead links, there should be no duplicated content, it is secure, the data is structured, responsive (mobile friendly), and it has XML sitemap. 
8. Provide Better User Experience
Adding this to your SaaS SEO strategy will make visitors paid customers. Working on content is bigger than anything, but you don't want visitors that just come to read – you need visitors that get your SaaS product. If you are getting more readers than actual customers, then maybe your website is not distinctive or engaging. This is why you need to provide the best user experience. 
The first thing you should work on is the website's design – Google analytics data shows that your website should be discoverable in 4 to 5 clicks. This means adding meaningful images with small and awe-inspiring web content. 
The next thing you should work on is ensuring that your website is responsive on different devices. This can be done by continuously testing your website. To improve user experience, you need to track merits; you can see merits on Google Analytics and see which web page is causing bounce rate and which web page is getting better traffic. 
Your SaaS SEO strategy is very much based on user experience, and to improve it, you need to ensure that the ads are not disturbing or irritating the visitor. This also includes placing the CTA (call to action) in the right place.
9. Invest Time in Internal and External Linking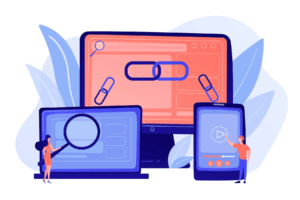 Internal and external linking is also an important part of the SaaS SEO strategy. There are two types of internal linking; content interlinking and interlinking of web pages. You should create content that is long and has multiple main keywords in it; this will allow you to link different blogs and web pages of your website. This is also a good practice in the eyes of search engines.
External links are added to the content to showcase more value in content. For example, let's say you are writing content about how to create backlinks; you can add a stat or a fact about it and make those words a hyperlink to the website where you got the data. Ensure that you don't hyperlink a lengthy set of words. 
Now coming to the linking of web pages. You need to make sure that every web page is connected to your landing page. If you provide multiple services and solutions, then you can interlink alternate web pages as well. This makes your website more crawlable and perceivable.
10. Never Underestimate On-Page SEO
On-page SEO is a dominant part of any SaaS SEO strategy. No one will know your content is powerful unless you give them something to click on. Have you ever thought about why you click on a web page? Only because of the title, on-page SEO is all about metadata. Metadata includes meta titles, also known as meta tags and meta descriptions. 
You have to ensure that there is a single primary keyword entered in the meta title and 2 keywords are entered in the meta description. The meta description should be meaningful; even if people do not pay attention to meta description, search engines will promote your content themselves based on SEO-powered meta description.
On-page SEO also includes image optimization; you have to add the right image size and compress it so that your website does not take long to load. In the content, ensure that headings are properly given, and the content is well-structured. This also includes structuring the web content. 
11. Audit Your SaaS SEO Strategy
Now that you have an idea of how to develop the best SaaS SEO strategy, you will have to make sure that you are not making any mistakes. Any errors or mistakes can be identified by conducting scheduled SEO audits. You can also conduct audits via paid and free site auditing tools. 
You should conduct an SEO audit by aligning your goals and keeping your SaaS SEO strategy in mind. It will allow you to see a benchmark of your rankings compared to your competitors and go through the blogs/articles to remove duplicate content. Check and test the site's URL and double-check your website's speed. 
Check that your website is appropriately indexed and highly responsive, optimize on-page SEO, fix any broken links, test each web page, and clean the sitemap. You should also identify and remove thin content (that is not generating much traffic); if you don't want to remove it, then update it.
The Bottom Line
SEO for SaaS businesses is important, just like the non-SaaS ones. People usually say these are old-fashioned SEO strategies, but this is how most search engines rank your website – especially Google. These are the main, basic, and ever-green ways to please a search engine. With all of these things added in a single SaaS SEO strategy, almost any company can see success within no time.
SEO is all about marketing, and you need a whole package of it; if you are too busy to give time to marketing, then hand it over to Stratigia. All of their services and solutions are for SaaS companies, and their marketing strategies circle around it as well. With this company, the charts of success will be ever-rising. The most important thing, their services, and solutions are highly affordable.