The world has experienced rapid growth in SaaS, or software as a service. As the teeth-gritting competition grows, SaaS businesses understand that they need novel ideas and innovative ways to push their way to the top. 
Moreover, their drive to reach the apex of success makes them search for solutions to bring their enterprise into the limelight. The answer to these concerns is a SaaS marketing plan.
However, there is another significant roadblock. Creating an unmatched SaaS marketing plan is a time-consuming process that requires skill and perseverance. 
Additionally, developing growth strategies that will leave behind the rest is an uphill task. If you are a SaaS marketing agency helplessly searching for solutions to this problem, this blog is for you.
Creating a sound SaaS marketing plan is not a piece of cake. It requires endless planning, loads of pre-marketing strategy, and on-point execution. The process needs time, patience, and regular review. Some practical ways to create a SaaS marketing plan are:
1. Study Your Customer
Every SaaS business establishes particular objectives and target customers. For example, some companies cater to the needs of ordinary people. In contrast, others focus only on the needs of large enterprises. The target market defines the SaaS marketing goals.
Identifying features in your software that your target market can relate to is essential. SaaS marketing services depend on the ideal customer a business wants to engage. Therefore, employing an unrelated content strategy will do more harm than good. It is important to build a buyer persona before you begin your marketing efforts.
For example, if the ideal customer for software is teenagers, the language, tone, and visual presentation must suit them. A highly formal, business tone will not attract teenagers to use the software. Similarly, too flashy visuals and informal content strategies do not align with the buyer persona of corporate software. SaaS agency that deals with corporate software.
Apart from content, there are other critical factors in attracting clients: relevant features and their pricing matter in subscription-based SaaS. Corporate-level accounting software with prices on the higher side will suit large organizations.
2. Scrutinize Your Competitors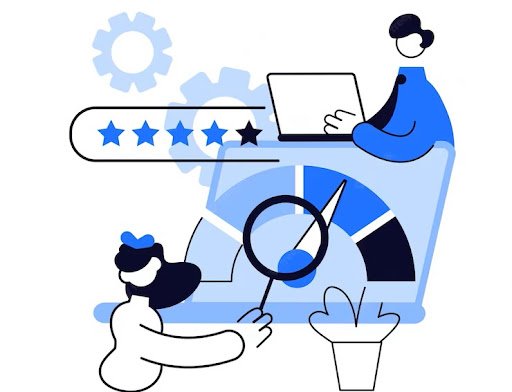 An effective way to create a SaaS marketing plan is to analyze your competitors' activities and content strategy.
It is advisable to have a keen analysis of how your competitors are engaging in content marketing. Understand how they create content that resonates with their client. See their keywords, their backlinks, content strategy, and more.
Additionally, it is essential to see whether they earn their ranks organically or through paid ads or promotions; what they post on their social media, how frequently; and how they post their ads. Therefore, we strongly advocate the organic approach since it is permanent, with a lasting impression.
A detailed audit of your progress and analysis of your competitors presents a complete report of where you and your competitors stand. Every future marketing strategy depends on this keen analysis. 
An exclusive SaaS content marketing service provider can perform these tasks for you. They closely study your competitors, identify all Dos and Don'ts, and plan a successful SaaS marketing plan.
Insight into competitors' performance serves many purposes. First, it allows you to ask yourself, "how is my SaaS different?" Although countless SaaS businesses provide similar software, each has to identify a unique benchmark feature it can capitalize on.
Second, studying competitors helps you see what has, or has not, worked for them. You can identify their strengths and what growth strategies have enabled them. Additionally, you know what problems to avoid.
3. Go Social
In 2017, 2.73 billion people used social media. This number has increased to 4.89 billion in 2023 and is expected to rise in the coming years. An average person spends 147 minutes on social media every day.
These statistics indicate the power and influence of social media on our lives. Therefore, if you want to have a growing SaaS content marketing, social media is the place to be. However, today, no matter how successful a business is or how efficient a SaaS is, people only pay heed to it if they see its social media handles.
Countless SaaS businesses make the common mistake of showing their presence on "relevant" social networks only. Corporate organizations choose LinkedIn or Twitter to post their updates. Utility-based SaaS make their business accounts on Instagram or Facebook.
However, having an online presence on every social media platform is essential. From the more interactive to strictly professional, an effective marketing strategy is to post daily or at least twice a week on every social network.
Luckily, you do not always have to post about your SaaS. Social media posts can be educational, informative, or general. People pay more attention to businesses that project their "knowledge" of major events and celebrations by posting wishes on their social media accounts. Adding relevant content with keywords and trending hashtags will do the trick.
Social media presence is the easiest and cheapest way of a SaaS marketing plan. It takes zero finances to create accounts and manage them. They bring desired results. Content marketing is recommended.
4. Ensure Quality Content
This is where it starts to get tricky. Creating random content on social media may seem easy, but having a sound content marketing strategy is the real deal.
Although there is video content, most online content is written. Engaging content that meets all SaaS SEO requirements brings organic traffic. Therefore, you need precise, engaging, and result-driven content creation methods to attract clients. We capitalized on the word "quality" to emphasize the significance of content in attracting prospective customers.
In simple terms, quality content is one that best describes your SaaS. Even better, it convinces your reader why your SaaS is better than your competitors. These messages must be conveyed in the most to-the-point manner. Managing double impact in half the words is a benchmark and is one of the marketing tactics not many excel at.
A study concluded that 74% of the total viewing time of a particular screen is focused on the first two screenfulls. This means you have approximately one and a half screenfulls to engage your reader to scroll down and read further.
We understand how overwhelming it can be to create result-driven content regularly. Therefore, the best solution is to reach out to a renowned SaaS marketing agency. These companies are the masters of their game and provide cut-throat SaaS marketing services to their clients.
5. Search Engine Optimization (SEO)
We could not stress enough on this point. Search Engine Optimization, or SEO, has emerged as the ruler. If you want your SaaS to have desirable Google rankings, there is no other way except SEO-optimized content that aligns with your SEO strategy.
SEO-optimized content encompasses a lot more than simply writing content. There are several technical aspects, such as On-page and off-page SEO. However, if you want your SaaS to make it to the first page of Google, you need to focus on several things.
Keywords are the core of SEO. Simply put, keywords are the words people enter in the Google search bar while searching for a product or service. Google crawls every online content to see if it contains relevant keywords.
Therefore, an effective content strategy involves searching for keywords that resonate with your SaaS and are trending. Then, incorporate these keywords into your content. Using keywords intelligently in quality content are two foundational pillars of SaaS content marketing.
Building effective backlinks is another part of SEO-optimized content. Simply put, backlinks are links to your landing page on another website. This task requires creativity and technical knowledge of SEO.
We highly recommend reaching out to reliable SaaS SEO services to assist you. By doing this, you can rest assured that your SaaS business is staying on track in terms of SEO. Furthermore, outsourcing these services brings immense convenience.
6. Create Impact With Emails
Emails, when composed and sent the right way, are highly effective in building new clientele and retention. In addition, emails help keep your clients updated with the latest features of your SaaS or discounts. SaaS email marketing is a crucial element of the overall SaaS marketing process.
Cold emails are trickier business than traditional marketing, also called email marketing, since it targets potential customers. In addition, people may or may not respond to these emails. 
Therefore, the content and frequency of emails must be meticulously balanced and monitored. When done right, email marketing campaigns are an effective way with high conversion rates.
Typically, the success of email marketing campaigns is measured by the number of actions it drives, commonly termed "conversion rate." Again, this majorly depends on the target audience and content. 
It is recommended to divide focus on both customer retention and generation. Reach out to potential customers by highlighting how your software can make their work better, smarter, and quicker.
Additionally, keep your existing customers updated with news and updates through email newsletters. Tell them how you strive to make your SaaS more engaging and beneficial. Keep them in the loop of recent developments or any discounts you have for them. 
People love discounts and referral programs, so make sure you give them to them. These messages maintain a healthy long-term relationship with your clients.
7. Be Your Own Critic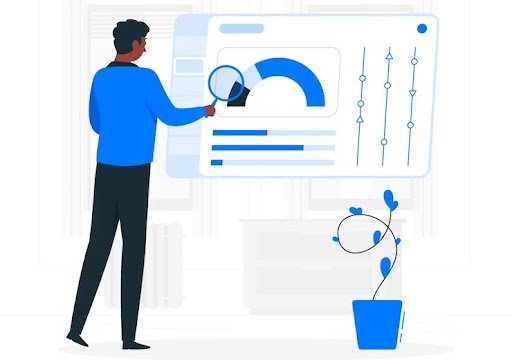 Nobody understands your SaaS better than you. As a result, you can better analyze your tools or marketing strategy and whether it has paid off.
You can monitor activity and determine its effectiveness by defining Key Performance Indicators for your growth strategies. First, you need a clear perspective of what results you expect from your SaaS marketing plan. Then, measure your progress accordingly.
Having a task tracker by your side will help you jot down notes and update your progress. Finally, conduct review meetings with your team members to discuss how far you have come and what improvements are required.
8. Seek Professional Help
We have saved the best for last. Our best advice is to hand over your SaaS marketing plan to a professional SaaS content marketing agency to ensure your marketing is seamless and flawless.
SaaS marketing agencies are experts in their respective fields and know market trends. Their knowledge and expertise are applied to kick-start marketing for your SaaS.
SaaS marketing teams are a group of professionals who use several methods to increase your outreach. First, they thoroughly analyze where your business currently stands and what needs to be done to improve rankings.
All the knowledge and diagnostics allow these SaaS marketing agencies to decide the best SaaS marketing plan for your business. They put all strategies to use and do so with perfect balance.
Additionally, they publish your content over all marketing channels to ensure maximum reach and organic traffic. Regular updates on progress are another beneficial aspect of outsourced SaaS marketing services.
Another benefit of having a professional agency by your side is the convenience and comfort. As a SaaS business, you have enough on your hands. Developing software and adding valuable features is quite a task. In addition, creating and executing a marketing plan is an additional overwhelming burden.
With so much already going on, it is best to avail of the expertise of professionals and relieve yourself of the burden.
The Bottom Line
SaaS is the future. SaaS businesses have taken the world by storm, and every individual and company avail of its unmatched convenience and utility. However, the popularity of SaaS has led to a saturation in this market. A SaaS business can only stand out from the crowd in this competitive market by having an effective SaaS marketing plan.
A SaaS marketing plan includes several processes and techniques which bear fruit only if done right. The solution is to reach out to a reliable SaaS marketing agency to ensure successful marketing campaigns of your SaaS.
Stratigia is a leading SaaS marketing agency that has countless success stories to its account. We have helped several SaaS businesses improve their clientele through result-driven content marketing and growth strategies.
If you wish to boost your reach without spending futile hours learning and implementing new marketing techniques, reach out to us now, and thank us later.