Overview of AccuRanker (Keyword Rank Tracking SaaS)
AccuRanker is a top-of-the-line keyword rank tracking tool for Enterprise SEO and SEO Agencies, renowned for its speed and accuracy. The platform operates on the cloud, so regardless of whether you operate locally or globally, you can gain invaluable insights into keyword performance across Google, Bing, Baidu, Yandex, and YouTube, for both desktop and mobile devices.
The Problem – Top Funnel Content was not generating traffic
AccuRanker had a section on their website that was around SEO Learning Resources. Though it was growing, it wasn't really optimized, and the content also needed a refresh.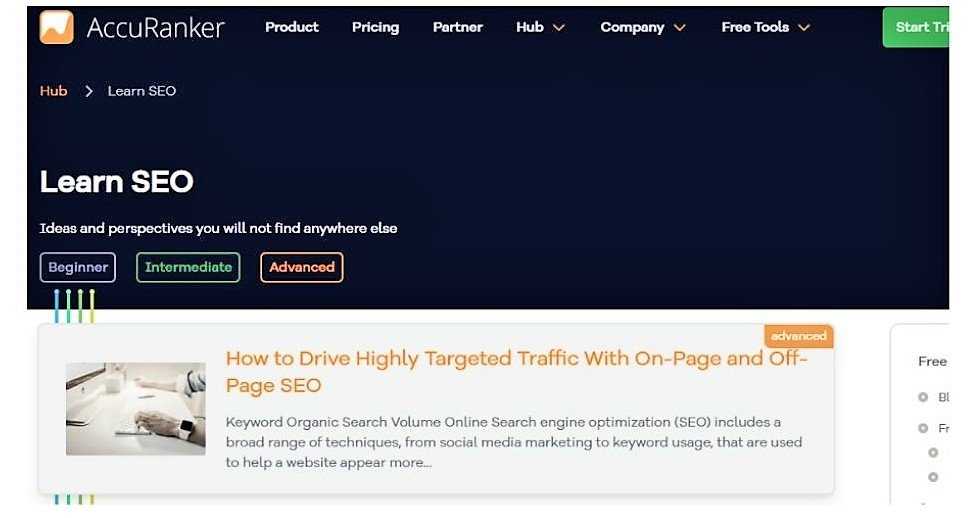 The Solution: Content Refresh + Optimization
So we took all the resources in that section, which had 20 + posts, and ;
Rewrite them for freshness and make them actionable

Optimized them for relevant keywords and other on-page optimizations
The Results – 4x increase in traffic and keywords that are ranking
Before optimizing, they were ranking for some 300 keywords and were getting just around 67 visitors/month

Though they immediately start seeing value out of it and fast-forward it 2022, they are now ranking for over 1100 keywords and getting 330+ visitors monthly.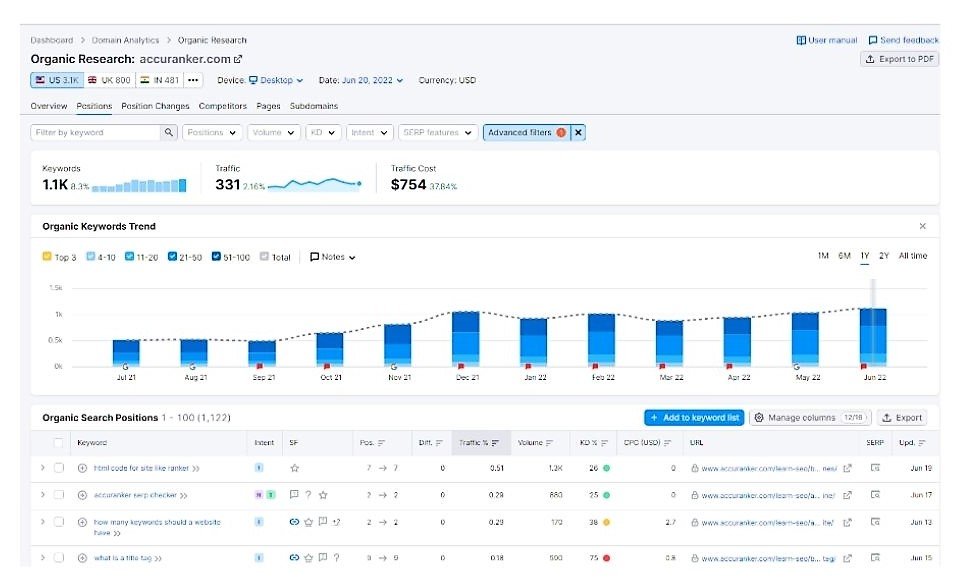 And ranking on the first page for many super-competitive keywords

If you are a SaaS company looking to scale your Content Marketing, contact us today to get a result-driven SEO and Content Plan for your SaaS.