Overview of Vocus.io (Sales Email SaaS)
Vocus.io is an Email Sales Software that integrates with Gmail to provide mail merge, email tracking, merge tags, and other email sales-based capabilities. 
The Problem
Although Vocus.io started off in 2016, it could not crack the organic traffic growth until Dec 2019. Their traffic was very normal and least progressing, plus they lacked content.
Here is a screenshot of their last 6 months' performance before they started working with us. There is no progress, and it's all the same trend month after month.

The Solution – Bottom Funnel Content Development + Optimization
Vocus.io wanted to increase its traffic and conversions from organic searches.
What we did was that we identified and executed on ;
Key topics that the potential prospects would be interested in learning about

Created content around those topics

Worked on the on-page SEO Improvements

 
The Results – 255% increase in traffic and 33% in conversions
After 3 months of initial execution, here are the results:
A – Organic Traffic Increase
Traffic Increased by 255%

Conversion Increased by 33%
B – Overall Traffic & Conversions Comparison
And it also affected the overall traffic and conversion of the website directly.
64% increase in traffic

41% increase in conversions
Most of this came from blog posts (10), which attracted 4200+ new users in just 3 months. There were no blog posts on their website earlier.
With 2500+ traffic from 1 single blog post in 3 months.
C – Keyword Ranking
And lastly, there were major improvements in all the important keywords they wanted to target.
Below is an overview of some of the commercial keywords that saw an increase in rankings.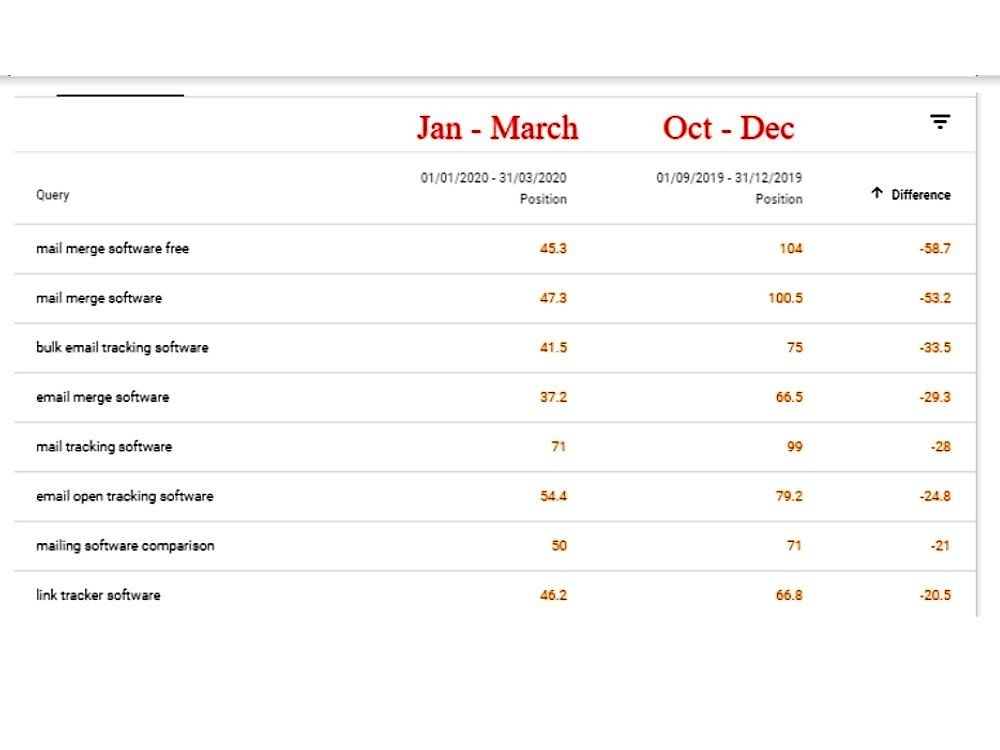 And now is currently dominating the search results for a lot of intent-driven, commercial queries
And are consistently improving their overall website traffic after when we put in our efforts
D – Backlinks
And we also helped them earn backlinks in prominent sites, including JotForm, Inc & HelpScout.
If you are a SaaS company seeking to capitalize on SEO Organic traffic for maximum returns, get in touch with us today!