A SaaS SEO Marketing Agency That Will
Create and Optimize

Content

That Makes You

Content

, Not Contend
We create content that you want, your customers need, and Google loves! Our impeccable content marketing services, checking all boxes of search engine optimization, are designed to drive conversions and increase traffic so you are satisfied with your SaaS instead of struggling to make its place in the Search results. Contact us for a Content Marketing strategy that consistently attracts traffic, signups, and backlinks.
Content Marketing Services That Make Search Engines Go S.E.Oh My!
We blow the spirit into your content from audit to optimization to content writing. We don't just write content; we architect strategies through a holistic approach that ensures each word aligns with your goals and resonates with your audience.

Content Auditing

Keyword Research
Content Strategy

Content Planning
Content Optimization

Content Auditing
A thorough SWOT analysis of your existing content helps us pinpoint the problems and opportunities in your content. We see well-performing content, analyze existing content for relevance, keyword strength, and quality, and look for gaps in organic visibility where a well-written piece might fail to make its mark. We identify what's missing in the current content strategy to enhance organic search and align better with business objectives. Based on the audit, we provide actionable insights for content improvement.

Keyword Research
Content Strategy

Content Planning
Content Optimization
Just a Few of Our Successful SaaS SEO Strategies:
Stratiga revive Connectio's Traffic: How 8 evergreen blog posts generated thousands of monthly visitors, established them as thought leaders, and secured top rankings and social engagements.
2000+
Growth of Social Shares
Stratigia transforming Sprintful's Presence: From Startup to SEO Success with 1000x Traffic Growth and Top Rankings for 700+ Keywords in a Limited Period of Just One Year.
1000+
Increase in Monthly Traffic
"HyperOffice's targeted SEO boost: Stratigia turn underperforming content into conversion powerhouses for their SaaS suite, with a staggering 271% increase in blog traffic and over 56% rise in landing page conversions
320%
Increase in Conversions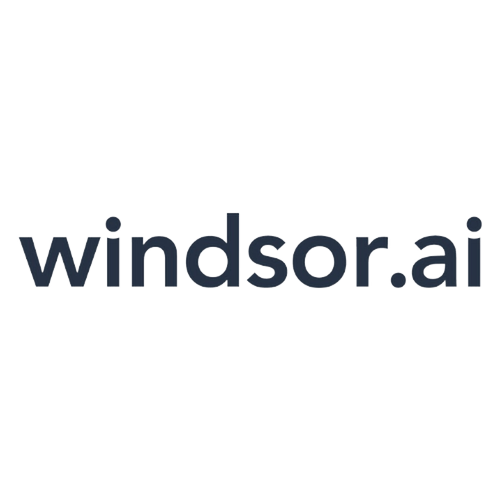 Stratigia elevates Windsor.ai's SEO Strategy: Achieving 1000 monthly visitors, top 10 rankings for high-quality keywords, and contextual backlinks from high-DR websites with a focus on audience-driven, high-quality blog content.
1k+
Visitors/month Globally
Top Ranking
High-quality keywords
A Walkthrough of Our Proven SaaS Content Marketing Process
Impressed? We Know. Reach Out To Us Now And Start Booming Your Own SaaS
| Services | Stratigia | In-House SEO | Other Agencies |
| --- | --- | --- | --- |
| Completely SaaS Focused | | | |
| Specialized Content Services | | | |
| Creative and Strong Content Creation Capabilities | | | |
| Using AI to generate purposeful contents | | | |
| Equally effective AI and Human-based content creation | | | |
| Intent-driven Content Creation | | | |
| SEO-friendly Ranking-guaranteed Content | | | |
| Cost Efficiencyy | | | |
Our SaaS Marketing Results
Wilco de Kreij
We continue to work with Abbas for Connectio & UpViral Marketing. Thank you for all your efforts
Wilco de Kreij
Saber Zaher
Abbas works with a high level of enthusiasm, honesty, and professionalism. I have no hesitation in recommending Abbas for future work specifically related to Marketing, Social Media, and SEO.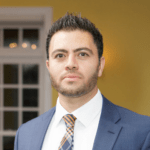 Saber Zaher
Bre Wallace
Abbas did an exceptional job in developing a strategy for my pre-marketing strategy. He was a pleasure to work and was well prepared to handle any challenge. I will definitely use him for all my marketing needs and recommend him for anyone looking to make positive impact on their business.
Bre Wallace
Matthew Hellier
Abbas worked independently to achieve long term goals. He was able to plan and schedule his own activities and complete them to a high standard. I would use Abbas again in the future.
Matthew Hellier
Mark Cowtan
Stratigia did everything they said they would do, and on time. Overall they provided perfectly satisfactory work on par with other SEO experts. We had to reduce the scope and end the project early due to lack of time on our end and inability to follow through on the tasks that fell on us. Abbas was a great help on this project, uncovering a lot of really useful market data and competitive insights. Will certainly hire again.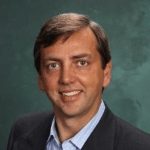 Mark Cowtan
Faisal Islam
Stratigia is a pleasure to work with. They are very knowledgeable and deliver top quality work when it comes to SEO. In a very competitive niche, they have helped our company increase ranking/traffic on important keywords and increased our signups significantly. Highly recommended.

Faisal Islam
Romain Brabant
Abbas Sarfraz from Stratigia is a very honest, smart, and efficient marketer. I'm glad we had him on our side during the pre-launch phase of our SaaS MVP to get early prospective users to interview while staying frugal. Also, he was very understanding to delay our campaign when necessary. I will definitively work with him again.
Romain Brabant
Rishabh Tayal
Great communication and skills. Thoroughly researched and gave feedback on the product. Has knowledge about the platform. Shows interests and promise.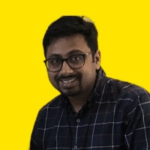 Rishabh Tayal
Answering Your Questions Before You Ask Them… You're Welcome.
Impeccable SEO Services for EVERY SaaS Through Business
Whether you're a startup or an enterprise, a B2B business or B2C, or B2B2C (or any other alphabet combination), WE are here to help you and your business.