Overview of ZarMoney (Accounting SaaS) 
ZarMoney offers a comprehensive accounting software suite in the cloud, tailored to meet the needs of small, medium, and large-scale enterprises. It enables effortless money management for businesses of all types, including e-commerce ventures and expanding entities with multiple brick-and-mortar establishments. 
The Problem
The overall organic growth of ZarMoney had been stagnant for some or it was not up to the speed they expected it to be;
From around 357 organic visits / month, they could increase it to only around 1000 visits / month after 2 years.
With ranking around for just 100 intent keywords.

And just around 172 conversions throughout the year
The Solution – Bottom Funnel Optimization + Development
ZarMoney being in a super competitive niche, needed a major overhaul across;
Adding more intent driven landing pages (features, solutions, industries)

Optimization on all existing landing pages

Adding more intent driven bottom funnel blog posts
A – Landing Pages Optimization
Bottom Funnel Optimization was performed on all existing landing pages to ensure they attract high quality / intent driven traffic. This optimization included ;
Improving Page Titles & Descriptions

Adding / improving content

Adding / improving internal links
B – Adding New Intent Driven Landing Pages
ZarMoney was lacking in the depth and type of intent driven landing pages that are targeted to attract / capture demand from existing organic traffic. The type of pages that were created includes ;
Features Pages (explaining more on a specific feature)

Solution / Use Cases Pages (explaining more on a different way to use the product)

Industry Pages (pages designed for a specific industry)

Alternative Pages (comparing ZarMoney with industry names such as QuickBooks alternative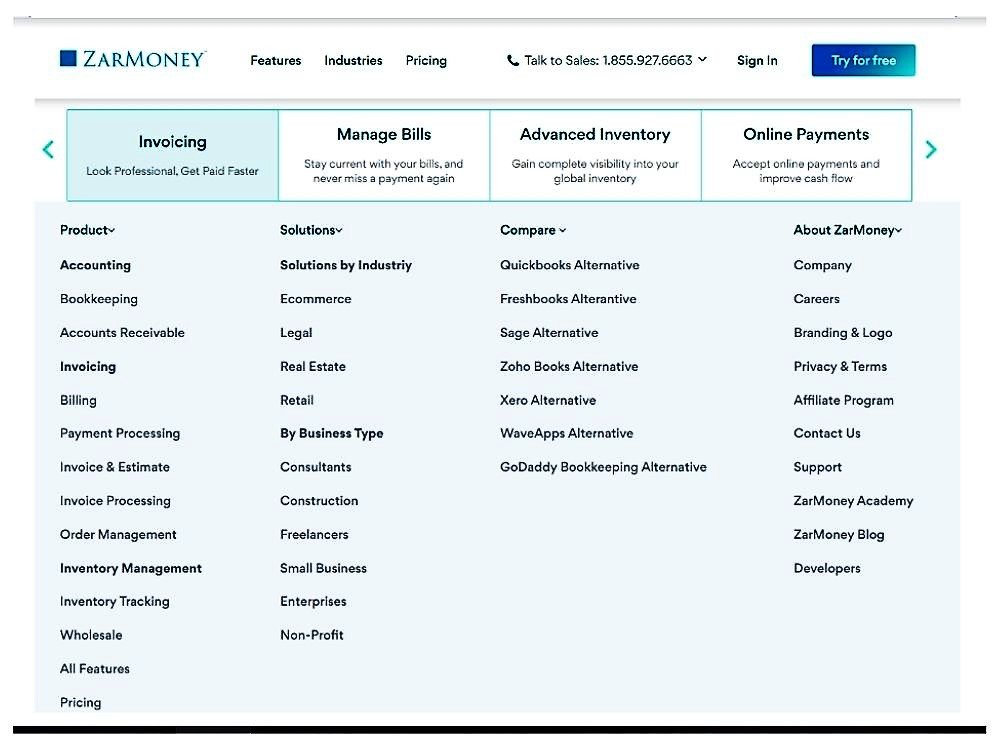 C – Creating BoFu Blog Posts
To add on to the Landing Pages, we created several BoFu Blog Posts targeted at attracting prospects down in buyer journey.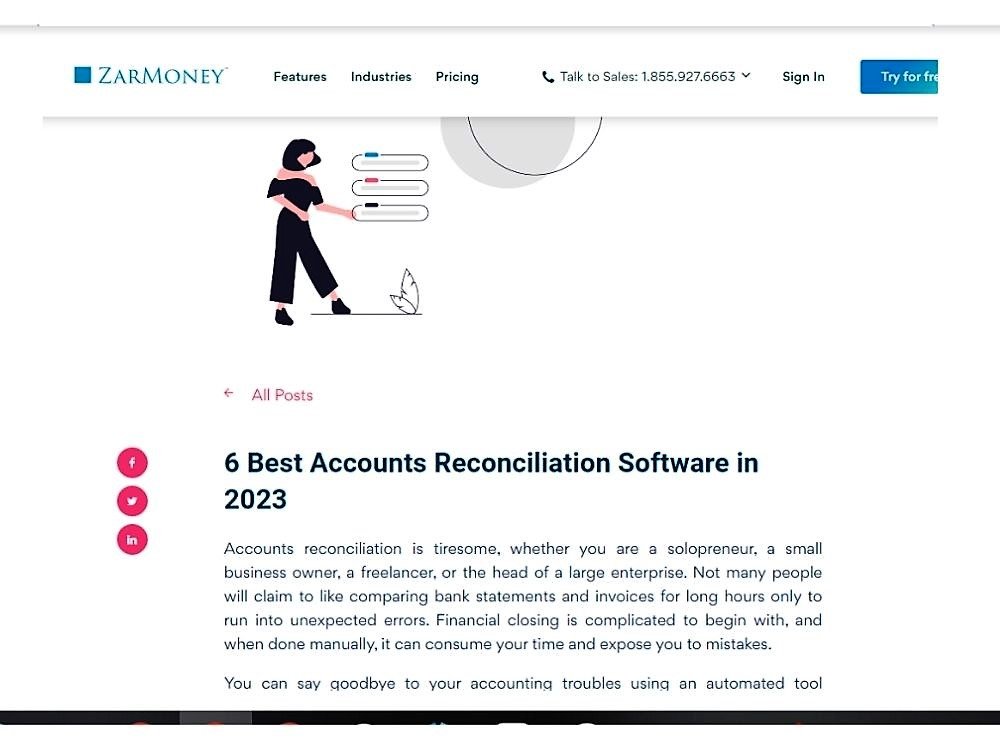 D – Building Links in existing Product Listicles
To add on to the landing pages optimization and creating new landing pages and BoFu blog posts, we also gained several high-quality links on websites like HubSpot and Milo.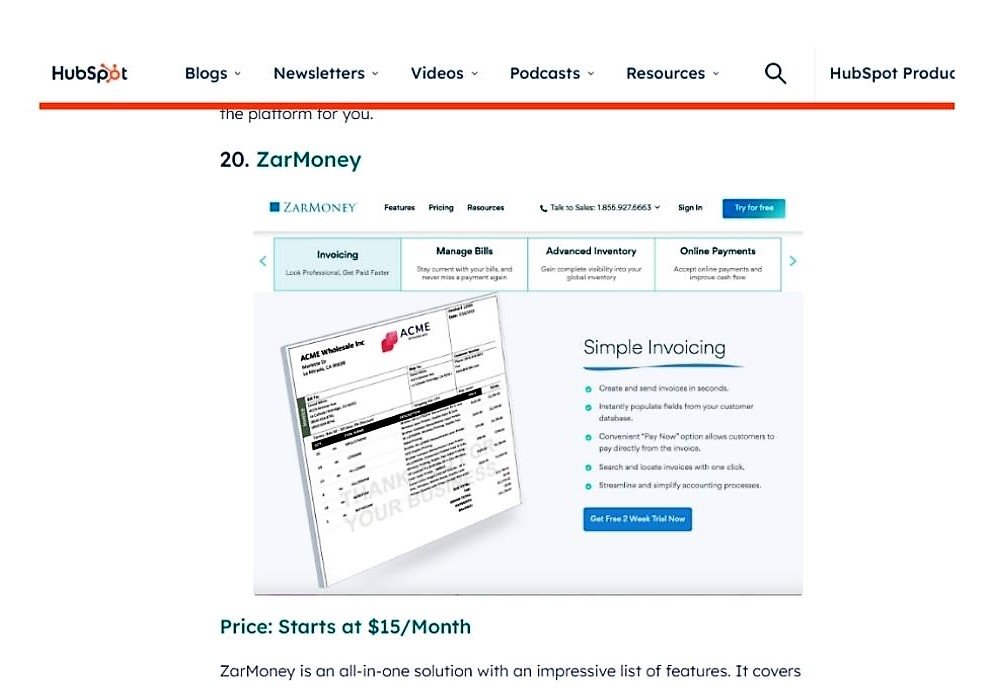 The Results – 
A – Almost 200% increase in organic traffic 
In a year period, ZarMoney saw an increase of almost 200% in organic traffic
B – 1st page ranking on a lot of intent driven keywords and BoFu increased from just around 100 to over 2000 keywords
With just around 100 intent driven keywords in the year earlier, we helped ZarMoney rank more 2000 intent driven / Bofu keywords.
C – Blog Posts driving a lot of intent-driven traffic

D – Landing Pages & Blog Posts converting into conversions
And the best part of the all is that landing pages and blog posts were not only attracting high-quality intent -driven audience but also generating conversions.
Are you a SaaS company looking to rank higher and attract your target audience with SEO? Contact us today to create a winning and MRR-Driven SEO Strategy for your SaaS.