Overview of Sprintful (Appointment Scheduling SaaS) 
Sprintful offers a highly flexible and comprehensive appointment scheduling software that caters to professionals, small and medium-sized enterprises, and large corporations. With Sprintful, you can create a dedicated, on-brand page that enables you to accept immediate meeting bookings that conveniently fit into your schedule.
The Problem / Challenge – Wanted to attract high-quality, intent driven traffic in a cost effective way
When Sprintful came to us, they were just a startup with hardly any notable presence in organic traffic. They had little landing pages and just a couple of blog posts.
They wanted a cost effective way to take on SEO that takes a bottom up approach and focuses on content and SEO tactics that will directly impact the bottom funnel.
The Solution – Created a series of Bottom Funnel Blog Posts
We created a series of Bottom Funnel Blog posts targeted at attracting the audience bottom in the funnel. 
Since they were an appointment scheduling software, we ;
A – Created related Product Listicles
These Product Listicles were focused around the difference niche Sprintful is in, such as Best Meeting Scheduling Software, Best Calendar Booking Software for Small Businesses
B – Comparison Landing Pages & Blog Posts
To capitalize on the brand worth of Calendly, Sprintful's primary competitor, we created a series of alternatives landing pages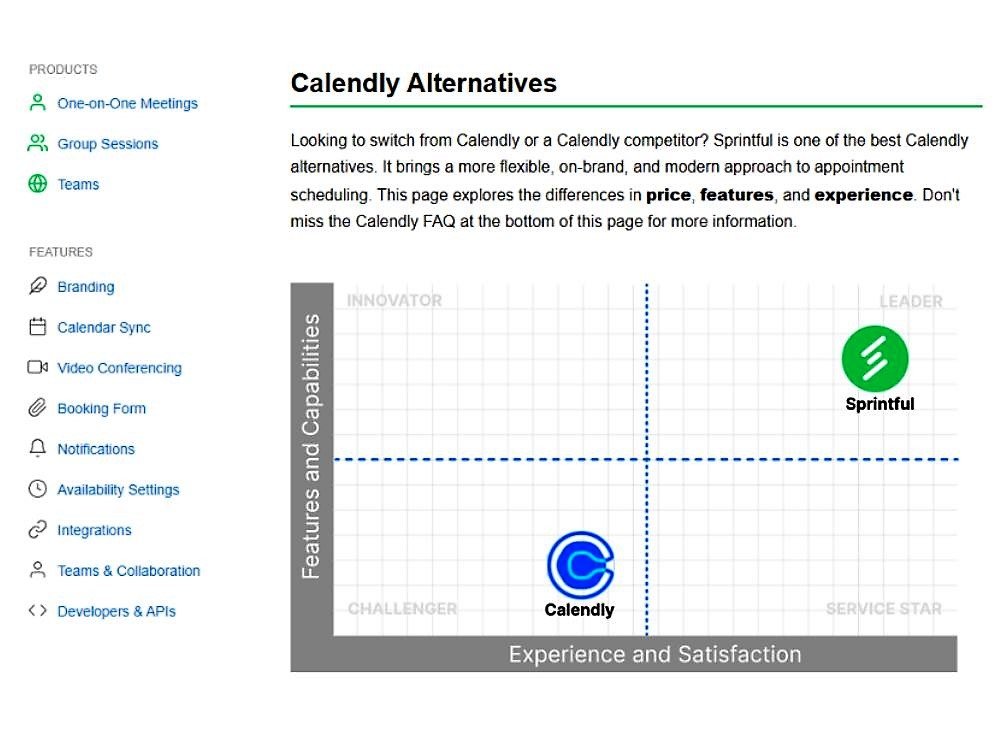 And comparison blog posts
The Results – More than 500x Growth in intent-driven traffic in a year
A – 1000x+ Increase in Overall Traffic
The website organic increased from just around 20 organic visitors / month in October 2021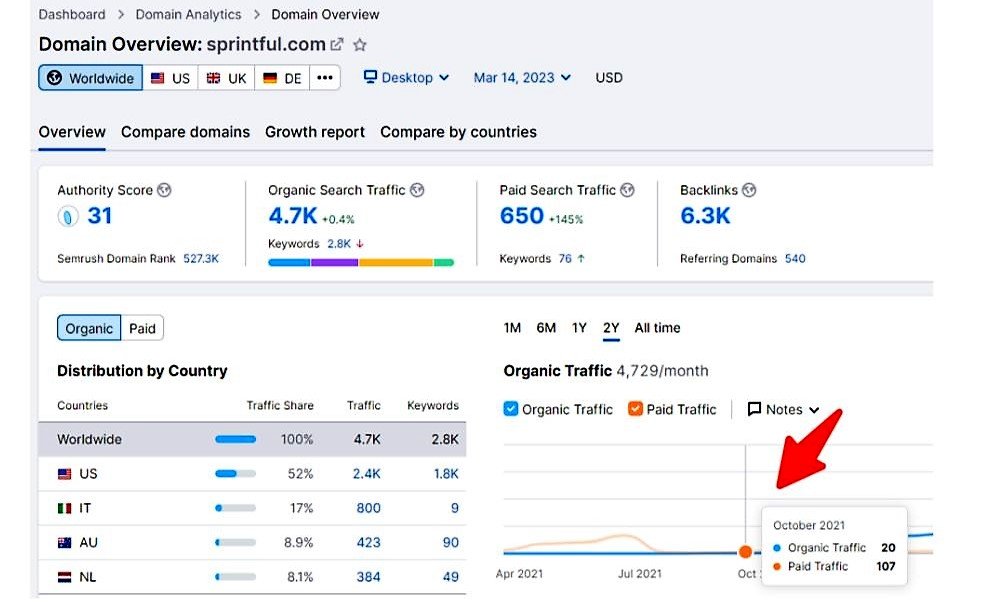 to almost 7000 in October 2022
B – 6x Increase in organic keywords ranking
From just a few hundred keywords in organic search, the overall keywords count increased to over 3000 in a year.

C – High Intent Driven Blog Posts Ranking and Driving Traffic
A lot of the blog posts we created started ranking for them in top positions and that too on very difficult to rank keywords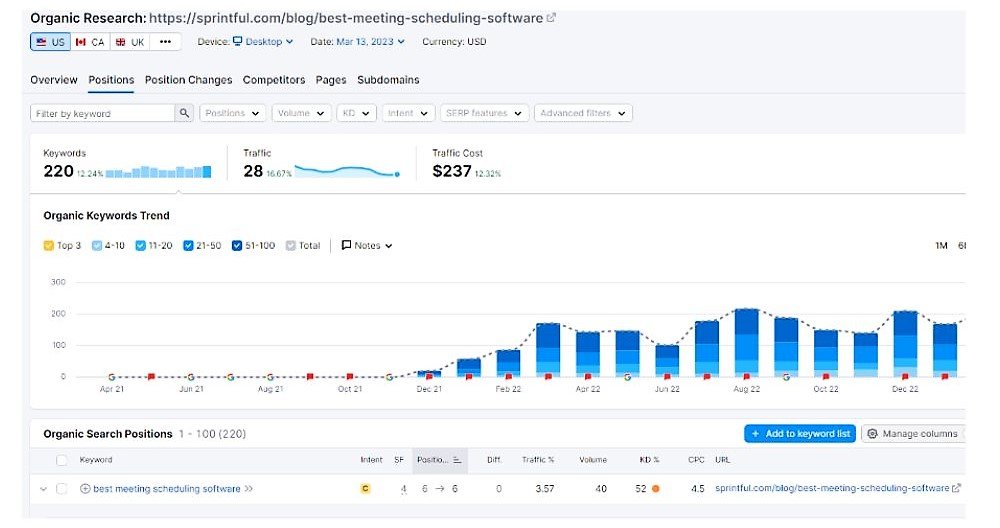 D – Ranks for more almost 700 intent driven keywords 
Ranks for a lot of intent driven keywords with first page positions for a lot of keywords too.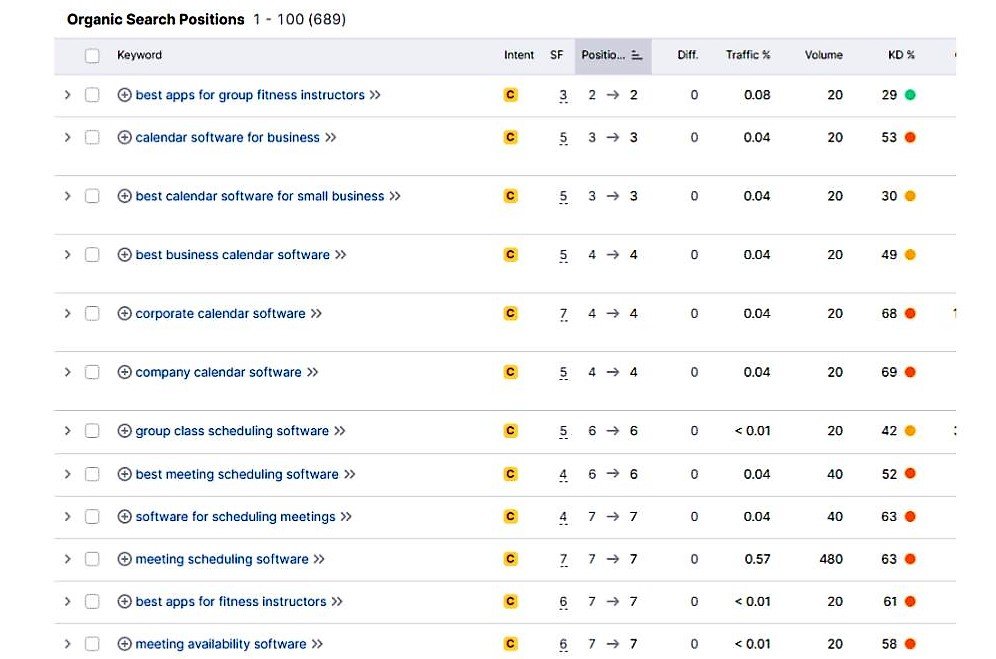 Are you a SaaS company that recently launched your revolutionary product and is eager to increase its (MRR)? Reach out to us now and get your hands on an SEO Positioning Plan customized just for your remarkable SaaS.