People throw around phrases like technical SEO, link building, content strategy, organic traffic, and user experience as though they're confetti. It looks great, but who truly understands the value it adds? Well, we're here to clarify all misconceptions surrounding these complex-sounding phrases. 
We are going to demystify them so you know how exactly you can successfully undertake all these actionable steps to create an unbeatable SEO strategy for SaaS companies. Let's get to first things first: do you really need an SEO strategy for your SaaS company? Come find out.
Is SaaS SEO Strategy Important?
One word answer: yes. Yes, it is. 
Trust us; a solid SaaS SEO strategy is the way forward for software companies. It helps you improve your website's ranking on the search engine and get the all-coveted organic traffic and conversions, too. In simpler words, it is what will help you position your product to the right audience, increase your brand awareness and ultimately turn your leads into loyal customers. Let's explore the reasons why SEO strategy for SaaS companies is necessary.
1. Reduce Your CPA (Cost-Per-Acquisition)
CPA stands for Cost-Per-Acquisition. Most SaaS companies draw customers to their website through paid media – meaning they run paid ads or paid socials. Under this advertising model, you put up ads and are bound to pay every time a user clicks your ad (this is more commonly known as PPC – pay per click). 
As you can imagine, going for this particular marketing strategy is quite an expensive process. While PPC is easy to set up and highly targeted when you first start out, it has some unmissable downsides the further along you proceed. 
Foremost are problems such as finding a winning PPC formula (one that actually works!) and doing complicated follow-ups–all of which makes navigating an audience that is becoming more and more tech-savvy a difficult process.
When you attract your target audience toward your website and move toward targeting a new audience base, you end up paying more, racking up the cost-per-acquisition (CPA). A good SEO strategy rescues you from this cycle. 
In fact, it helps you cut down on your CPA. Through SEO, you can get organic – that is, free – traffic on your website. You don't have to pay for it; you only have to create valuable content and allow it to reach your customers. Isn't it a win-win situation?
2. Convert Customers from Various Channels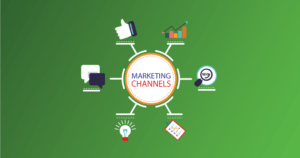 Any respectable SaaS SEO strategy will help you cover all your bases–meaning it won't just benefit you on one platform. Still, it will help you on various channels, including social media and email. As an SEO agency, our advice is to go cross-platform when devising a SaaS SEO strategy to make the most of your efforts. This way, the more you invest in your SEO strategy, the more value you can gain on not just one but multiple channels. 
Content development forms an integral part of your SEO strategy. With SEO-optimized content, you can pull prospects to your website by helping you rank for your target keywords. In addition, SEO can also help you with your social media and email marketing strategy. In fact, more and more companies are exploring the interconnectedness of social media and SEO in order to drive better outcomes. 
For instance, you can use social media to distribute your content, gain more visibility online, secure organic traffic and boost your brand recognition, among other things. This effectively means that your investment in SEO helps you drive traffic from other marketing platforms as well. 
With such SEO strategies as link building (through which backlinks on other websites lead to yours), you can get referral traffic. With the required ranking factors considered and search engine optimization that this step offers, you can count on better organic traffic. 
A plus point is that it also enhances your credibility with Google. Furthermore, social media and blog posts also empower you to build a better audience. An integrated SEO strategy like the one we have described energizes your marketing plan and gets you proven output.
3. Scalable but Rapid Growth
SaaS SEO is all about content. It is no surprise that a content-led strategy can help you gain rapid growth. It is quite straightforward: if you develop more content that also ranks well, you will drive higher traffic. 
Keep working on your content plan to secure exponential traffic increase every month. This is a very reliable way to ensure your continued success on Google. 
Make sure your SaaS SEO strategy checks all the right boxes. You can only capitalize on the benefits if your content is valuable to your prospects and if it ranks well on Google. It should have the required keywords to reach your target audience. 
This does not just apply to any fresh content you create but to your existing content, too. You can always revisit your previous content to optimize it per the current day's needs. Also, focus on creating evergreen content that will remain relevant down the line and get you a fresh audience even as time passes.
In addition, you can also look into promoting your content to get quick and better results. Stay consistent, and you will observe a rise in your ranking as well as organic traffic. 
SaaS is different from other businesses in that it offers software as a product to consumers. Simply put, it solves a particular need of your target users. However, the product, in this case, is not static or fixed. 
The software can always undergo upgrades, modifications, and improvements. Features can be added on, removed, or updated. Such products can also be transformed into multiple other use cases and industry-specific tools. 
For this reason, SaaS companies occupy a unique position among business models, and they can continually recharge their ranking online through SEO. They can upsell and market products and their various versions online while also securing organic search space. This is all the more reason for SaaS companies to invest in their SEO strategy because it yields results not just today but also in the future.
How We Devise a Winning SaaS SEO Strategy 
At Stratigia, we start from the basics and build up to make your SaaS SEO strategy powerful. Our SaaS SEO model has secured proven results for clients who have witnessed exponential growth through SEO in the past years. Let us describe our framework so you can understand how we can help you drive better results faster.
1. Keyword Research
Keyword research is at the heart of SaaS SEO strategy, and we make sure to give it the attention it deserves. We find relevant target keywords that your desired audience is already looking for and incorporate them into your website content, allowing you to pull and engage prospects. This includes single keywords as well as long-tail keywords. We also make use of internal linking to help increase your website's relevance. 
Keyword research helps us understand your target audience and find out how they search for your SaaS product. This research extracts specific data that helps us learn what people are looking for, where, and in which format. Consequently, it allows us to develop a content strategy in line with your prospects' demands. A sound keyword research strategy helps us generate good website traffic and drive up the engagement level, ultimately leading to higher conversions. 
2. Content Strategy and Development
We devise content strategies that engage your prospects, convert them and retain them. Mapping the content to your buyer's sales journey ensures results. In simpler words, we find out what your customers are looking for and tailor the content on your website to match their needs. 
On-page SEO is a crucial part of this process. It includes optimizing the text and image elements as well as headers in order to attract and engage your audience. Overall, the strategy ensures increased engagement and decreased bounce rates. In addition to content creation, we also focus on content repurposing; this is all about revisiting your old content and refreshing it to improve traffic. 
Rewriting content for specific industry use cases, reviewing it for relevance, and republishing it is also included in our content strategy and development plan.
3. Technical SEO
Technical SEO is the modern way to ensure improved ranking. Gone are the days when search engines cared exclusively about the word count and how many times your content piece mentions the target keyword. Today, your content will rank well if it has topical depth. 
In other words, your content should be relevant to a particular topic and its related aspects. Relevance is critical here because topical relevance is what will allow you to gain prospects and engage them. We take care of this aspect for you by developing relevant content rich in the right keywords with topical depth as well. It is a surefire way to lead your desired users to your website's various landing pages.
In addition, we assess your current pieces of content to find out if there are any crawl errors. Such errors decrease your website's ranking and hinder it from being found by users on search engines. We locate these errors and fix them, improving your chances of being discovered by your target audience.
4. Link building
Defined as votes of confidence for your site, link building is part of the off-page SEO strategy. As the name implies, it is about getting hyperlinks from external websites to your own website. Such links target customers who are navigating the internet. Since your website's link is present on other web pages, they are directed to you so they may discover your product. 
Search engines rely on hyperlinks to crawl the web. So if your website's links are added to other web pages, it helps increase your credibility while also improving your ranking. Think about it like this: a competitor may refer to your product and provide a link to your product's page on a blog hosted on their website. 
Won't the chances of them finding you increase? Well, definitely. You can also get external parties like bloggers and guests to feature your product to drive traffic to your website.
We help you with the link-building process described above. The core element is, of course, creating valuable content which makes your website worthy of being mentioned on other web pages. 
We focus on this aspect by developing relevant and keyword-rich content to showcase your SaaS product. It automatically compels other websites to reference you. 
Link building such as this not only boosts your ranking and increases organic traffic on your website but also establishes you as an authority and a thought leader in your industry.
5. Content Marketing
Content marketing comes after content creation. By performing this crucial step, we help your SEO-optimized content to reach a larger audience. We ensure your content is upgraded frequently so that it stays relevant, ensuring you stand out amongst your competitors. 
We also focus on improving the user experience of your customers on your website through constantly monitoring and performing checks. Finding out what's working and what isn't helps us weed out stale content – that is, pages that are not performing well. 
There's no point in showcasing fluff on your website. Rather, it is advisable to keep your website lean. We help you get a clean website with only relevant content on it, which draws the right kind of audience to your page and your product.  
6. SEO Outreach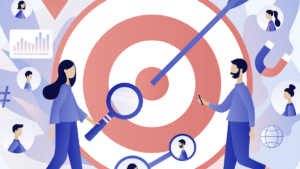 By focusing on SEO outreach, we build for you relevant partnerships with the right publishers. We create content assets for you – the kind that other publishers and influencers in your specific industry would want to link to. With worthy content on your side, you can count on publishers to offer you backlinks. 
In all this, we actively seek publishers by sending out emails to them. Followup is also part of the process, which helps us develop predictive relationships to secure long-term benefits.
5. Reporting 
We prepare regular reports to document the SEO work undertaken so far and to assess the success of the strategy. We measure the performance of your web pages against predetermined KPIs. 
This helps us find out whether the targets have been achieved or not. We also conduct health checks of backlinks to learn how well they are working. In addition, we check the content and technical SEO to ensure whether or not it needs improvement to boost the Google search ranking. 
Competitor and industry insights also form a central part of our reporting process. Comparison offers clearer insights into the gaps in the marketing plan that can be filled. The monthly and quarterly analysis allows us to learn what's working and what isn't working, as well as discover untapped opportunities that can be exploited to gain better growth. This process enables us to evaluate the progress of the SEO plan and pivot when and as needed.
Conclusion
With a good SaaS SEO strategy, you can positively influence your website's Google ranking. In layman's terms, it means you can get more of your targeted customer base to visit your page, learn about your service and end up purchasing your SaaS product. The entire marketing funnel whereby a prospect becomes a loyal customer has, at its core, a sound SEO strategy. It is what pulls clients to your website organically and helps you lock revenue growth.
Are you ready to revamp your SaaS SEO strategy to reach a wider audience, gain their loyalty and accelerate your success? Then, contact Stratigia because we provide you with demonstrable outcomes according to preset KPIs. So, what are you waiting for? Start your SaaS SEO journey today and get your desired results with ease!