Are you launching an SEO campaign for your SaaS company? Are you working to attract more potential customers to your SaaS product? Do you want your website to get organic search results – and quickly?
Well then, what you need is a SaaS SEO roadmap.
Most SaaS companies launch SEO campaigns without following any blueprint. As a result, they find themselves unable to track their performance or measure their success rate. They may also fall behind their deadline. Worse, they have no clear metrics to learn from their mistakes when all is said and done.
This is why sticking to a roadmap for SaaS SEO strategy from the get-go is vital. This way, throughout running your SEO campaign, you would have a yardstick against which you can compare your performance, fix any missteps, and ultimately get the outcomes you want within your pre-set timeline.
SEO for SaaS is quite different than for other products or businesses. So before going over our SaaS SEO roadmap, let's first explore what B2B SEO strategy for SaaS companies is all about.
Why SaaS Companies Should Use SEO for SaaS
61% of B2B marketers believe that SEO is more successful than any other marketing strategy. They say that because SEO generates more organic traffic and leads for SaaS companies than any other marketing plan.
SaaS (Software as a Service) is a unique business model under which clients purchase or subscribe to software hosted remotely by SaaS companies. But today, the market is saturated with SaaS products of various types. This means SaaS businesses face stiff competition. As a result, they must develop innovative marketing plans to attract leads, nurture them and eventually convert them.
An SEO framework explicitly devised for SaaS businesses has emerged as a solid marketing strategy to pull your target audience and convert them into paying customers. SEO for SaaS helps you discover the search volume in your industry. This, in turn, helps you devise the right strategy to help your product become known online. It also empowers you to use inbound marketing effectively and save on costs you would otherwise spend on paid advertising.
According to Statista, 33% of total e-commerce sessions came from organic search traffic in 2023. The stats leave no reason for SaaS companies to skip search engine optimization. However, the process has to be clear-cut and results-driven to be genuinely fruitful.
Ready to learn the ingredients solid SaaS SEO roadmaps should contain?
A Winning SaaS SEO Strategy
Successful SEO roadmaps have a lot of steps, including analyzing your competitors, finding the right target keywords, and crafting a content strategy, among others. So let us go one by one and find out what each step of a SaaS SEO framework entails.
1. Set SEO KPIs
You can't hope to measure your SaaS SEO strategy's success without first setting clear KPIs. This includes organic search traffic, bounce rates, conversion rates, and revenue growth. Before launching any SEO campaign, determine the outcomes you want to gain. You can then set KPIs accordingly. It is important to do so because it helps you get insights into your progress and keep an eye on the performance of your strategy.
For instance, if you have developed new SaaS product pages or landing pages, you can begin to assess specific metrics, including their search results ranking (SERP) and the organic traffic they attract. Or, if you have created new blog posts such as a listicle or a guide, you can track their organic search ranking and visibility.
Every metric offers valuable insights, from improved search engine ranking to higher website traffic to better revenue generation. We recommend setting SEO KPIs because it helps you track your ROI (return on investment). This directly places you in a better position to spend your time and resources wisely.
2. Competitor Analysis
Competitor analysis is a vital part of SEO campaigns for SaaS companies. If you don't assess what your competitors are doing and where they rank on the search engine, you will be starting blindly. That's never a good idea. On the other hand, competitor analysis gives you an initial framework that you can customize per your needs. Find out the areas you can zero in on and gain an edge in the market.
You can conduct competitor analysis by starting with the basics. Try googling the main keywords to discover where your competitors rank on the search engine. When you have a list of names, you can explore each to get a comprehensive overview of their content and digital marketing strategy.
For instance, you can dive into competitor links and compare yours against them. Use a tool like Ahrefs to locate your most formidable competitors amongst SaaS businesses in your field. As a starting point, you can explore the backlinks your competitors have secured in addition to their internal links and target keywords. This will help you decide on the target keywords to use in your SaaS SEO strategy.
3. Keyword Research
Keyword research is a cornerstone of a winning SaaS SEO roadmap. It is particularly important for B2B SaaS companies because they can attract their target audience without fail through the right target keywords. On the other hand, using the wrong target keywords will only get them irrelevant website traffic; they are likely to see no conversions in this case despite investing time and effort into developing good pieces of content.
Find the most relevant and profitable keywords for your SaaS product by conducting thorough research online. Tools like SEMrush and Ahrefs Keywords Explorer come in handy. You can explore the keywords by various categories such as product type, platform or solution, product features, and relevant industry use cases. While some of these search categories are general, some are more specific. Combined, they give you a clear view of the keywords you should target.
In addition, don't forget to look out for your competitors. As described above, make sure to do a competitor keyword analysis. This will help you land on relevant keyword suggestions, which you can use to build your content map. Please find out the search volume and use keywords around it to meet the search intent of your target audience. As a result, you can gain more organic search traffic and generate more revenue.
4. Content Strategy
Most digital marketers swear by the success of content marketing when it comes to SaaS growth. It makes sense because, according to statistics, content marketing generates three times more leads than traditional marketing practices while costing a whopping 62% less.
Despite the overwhelming numbers, only 11% of SaaS businesses properly invest in content marketing. Well, let their loss be your gain. Get ready to begin your SaaS content strategy by both optimizing old blog posts and writing fresh pieces of content. 
Good blog posts remain relevant down the line and keep visitors coming back even years later. The key is to optimize them to improve their search ranking on Google. Add the target keywords and focus on small but critical details like adding meta descriptions, images, and alt text to images. A relevant and optimized piece of content is bound to get you organic search traffic which will grow over time, helping you convert leads into loyal customers.
5. Link Building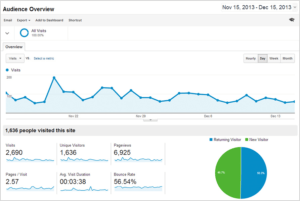 Link building helps your SaaS website gain traction online and attract your target audience. There are two ways to build links for your SaaS website. Backlinking is a way for you to get noticed and mentioned on other authoritative websites. In contrast, internal links lead to various landing or product pages on your SaaS website. While both are link-building strategies, backlinking is considered more valuable by most.
Transparent ways to earn backlinks help you rank higher and improve your organic search visibility. Consider backlinking strategies such as editorial link building and guest posting. Editorial link building helps you accelerate the ranking of your target URLs by being referred by another website. As a link is created between your website and the linking site, you will notice higher traffic to your webpage. Guest posting, as the name suggests, is publishing your blog post or any other piece of content on another website.
However, as you build links, make sure your strategy focuses on quality. That's because Google identifies poor-quality backlinks and disregards them. Ultimately, that hurts your search engine ranking. So, from the start, work on your link building tactically to get good results.
Conclusion
Making SEO plans for SaaS companies should not be a mindless process. Instead, it should be defined quite clearly. As mentioned above, the KPIs must be determined as well. This is how you can check your performance and determine whether your SaaS SEO campaign has been successful in your endeavors.
A good SEO approach can catapult your SaaS product into higher visibility online. It improves your Google search ranking and helps you get measurable results within reasonable timelines. You attract your potential customers by meeting their search intent and eventually outrank your competitors.
Now that you have a winning SaaS SEO Roadmap in your hands, we hope you are ready to start. Get professional SEO services at Stratigia. With years of successful SaaS SEO campaigns under our belt, we promise to deliver. Whether you want help with link-building strategy, content marketing, or a SaaS SEO service customized for your SaaS business, we do it all. So contact us today for an in-depth assessment.