Keyword Research for SaaS – The Complete Guide


Keyword research is essential to any effective digital marketing plan, particularly for SaaS businesses. Good keyword research may assist companies with boosting their search engine rankings, driving relevant site visitors, and increasing leads and income.
This blog will look at how important keyword research is for any SaaS business to thrive. With this comprehensive guide, you can analyze different ways to embed your keywords mindfully in your content.
1. Identifying Your Target Audience
The foremost step in keyword research for SaaS is establishing your potential customers. This entails defining your target consumer's demographic characteristics, psychographics, and behaviors.
Age, ethnicity, region, and financial scale are examples of demographic information, whereas values, opinions, and hobbies are examples of psychographic information. Purchase history, surfing patterns, and communication choices are examples of behavioral data.
Once you fully grasp your target demographic, you can create customer personas. You may form fictional archetypes of your customers according to the collected data from similar customer sites. Buyer personas can assist the framework of your keyword analysis by revealing the search words and questions your target audience will probably use.
When you are familiar with the purchasing habits of your target audience, you may launch campaigns that are more inclusive of bigger audiences. This increases organic traffic and lowers the possibility of your products missing from similar competitors.
2. Brainstorming Keyword Ideas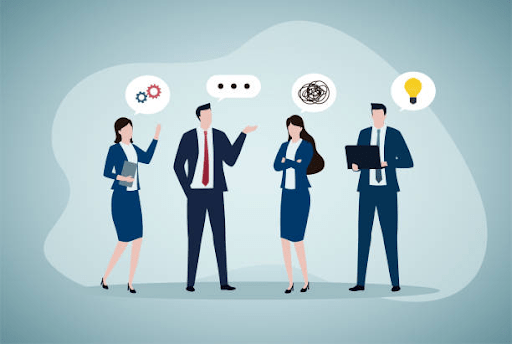 Once you've determined your target audience, it's time to begin brainstorming and producing keyword suggestions. Many tools and approaches can assist with this process, such as Google Autocomplete, Google Adwords Keyword Planner, Moz, and SEMrush.
Using competition analysis to develop keyword suggestions is one good strategy. By analyzing the Google searches and inquiries your competitors rank for, you can identify market gaps and opportunities to target keywords your opponents may have ignored.
This will also help you narrow down your target audience's most popular keywords and trends. Then, without wasting any time and energy into generating keywords from scratch, along with tools and professional help, you can form new marketing strategies that bring in more customers.
These keywords also enhance the reach and drive more customers to your website. You can also select the blog post topics that contain your primary keyword to attract a wider audience toward your B2B SaaS brand.
You must also have evergreen content on your website, such as how-to and informational blog content. You can use a content calendar and a solid content marketing strategy to form a content plan with practical SEO impact.
3. Analyzing Keyword Metrics
Every keyword holds its significance. If you use a keyword with a low search score, there is a high probability that your blog article will appear relatively lower among other popular search engines.
Keyword research for SaaS entails more than just brainstorming ideas; it also entails evaluating analytics to identify which phrases to target. Keywords can be assessed using a variety of measures, including search volume, competitiveness, and relevancy.
It would help to monitor the keyword search volumes and competition. If multiple competitors are using your selected keywords, it is a great chance your content will receive little to no traction.
Proper competitor research and SERP analysis are crucial when finalizing the keywords used in your campaigns and blogs. It would help if you also focused on employing SaaS SEO services for optimizing blog posts to have high-quality content ready to attract your target audience.
You can also use these keyword tools to improve your content game and use proper keywords in different types of content. You can also make a list of targeted keywords that drive potential traffic and work with your SEO team to drive organic rankings with funnel content.
4. Use Long-Tail Keywords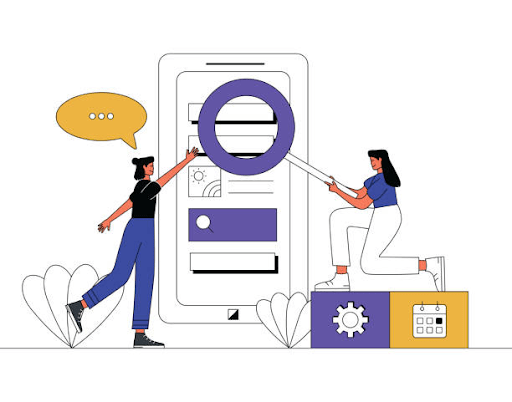 When using unwanted keywords, you may direct an audience to your website that does not correlate with your content. You can ensure you target the right audience with long-tail keywords and phrases.
Long tail keywords are two to three-word phrases that customers can use in search engine queries. When your content contains keywords that perfectly match your customer's query, it becomes easier for your SaaS website to rank.
You can dig out long-tail keywords that have good search engine ranking through online tools like Keyword.io, Google Autocomplete, or AnswerThePublic to find long-tail keywords. These long-tail keywords can be used as a primary keyword in your blog's title or your landing page's hero text.
This would reduce the marketing efforts you have put to use while enhancing your search engine rankings. Moreover, long-tail keywords are less competitive and can be ranked easily compared to short tail keywords. It can also provide valuable insights into your target audience's needs and pain points.
5. Perform Competitive Analysis
Another cause keyword research for SaaS is vital for organizations is that it can assist with discovering market gaps and fresh growth prospects. In-depth competitor analysis can significantly help gain insights into the recent trends of the market.
You can now use advanced tools like SEMrush, Ahrefs, and SparkToro to enhance your competitive analysis. These tools help to carry out extensive analysis and keyword research for SaaS. You can also discover informational keywords and themes that your opponents aren't pursuing, giving you a competitive advantage.
Through competitor analysis, you can extract qualified traffic-driving keywords and catchphrases. You can use your researched data to build content marketing strategies that respond to your intended audience's requirements and passions, positioning your company as an industry leader.
You can revamp your targeted keyword research for SaaS by analyzing competitors' websites and setting your SaaS business apart. You can also develop a distinct business model for your clients by keeping up with trends and pursuing unexplored niches.
You can look at the product features, their meta descriptions, product descriptions, secondary keywords, and pieces of content on their website to retrieve potential keywords.
By putting in the right efforts, carefully monitoring your competitors, and ensuring your social media marketing is directed toward the right audience, you can create transparency of actions and produce more sales than you were doing before.
6. Use Keyword Planners
Companies can use keyword planners to enhance their keyword research for SaaS. To improve the effectiveness of any keyword, it is important to gather enough information about the trends in the market.
You may consider any keyword profitable, yet it can be a bad keyword driving off customers from your website. You can plan out your keywords with accurate keyword planning through top keyword planners such as Google Keyword Planner, SerpStat, and Frase.
These keyword planners carefully analyze your content against millions of websites on search engines to extract keywords against certain metrics. These keywords are checked according to their difficulty of ranking, search volume, and rich snippets.
SaaS companies can easily utilize these free and paid keyword planners to extract profitable keywords that uplift the search engine rankings of their websites.
We suggest you prepare a list of these extracted keywords and segregate them according to usage. This ensures that you are using the right keywords and trimming all the unwanted content that reduces your content's readability and customer traction.
7. Adjust Existing Keyword Strategy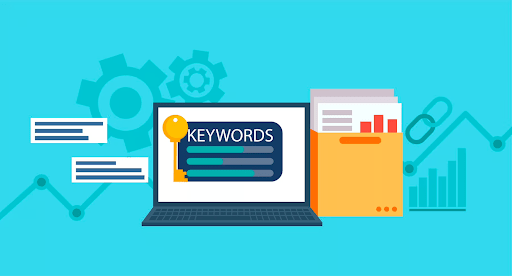 Monitoring your ranks for desirable keywords, assessing the effectiveness of your content, and being constantly with the competitive marketplace and innovations are all elements of this.
Using keyword research tools like Google Analytics and Rank Tracker to assist with monitoring and analysis, you can assess your growth and make informed decisions about your keyword approach.
These tools save you from manually adjusting your keywords and help you maintain keyword strength in your content. It's also vital to stay adaptable and agile in the face of industry developments or changes in your target audience.
You can know to make regular adjustments to your existing keyword strategy by reviewing keyword performance among customers. This includes monitoring changes in your target viewer's behavior and preferences and tracking indicators like organic search traffic, referral traffic, contestability, and click-through rates.
This helps to improve your SaaS website's search engine ranking and guarantees that your content remains relevant among larger target audiences. You can create a strong website and social media content with keyword research tools and analyze your existing keywords.
Being more flexible, versatile, and attentive to the market and consumer requirements is the key to success. Your SaaS company can now optimize revenue and generate ample sales by targeting the right audience using long-tail and latent semantic keywords.
The Bottom Line
Hiring, a SaaS marketing agency, can help you in developing a professional content marketing plan with strategically placed keywords. This eliminates the inconvenience of protracted, exhausting campaigns and squandering money on ineffective pay-per-click campaigns that yield no benefit.
With Stratigia, you can bring on board highly qualified experts that will examine all company KPIs and assist you in researching the most compatible keywords. With our robust keyword research strategies, our SaaS marketing agency will increase your visibility and help you achieve better results that will grow your business.
Frequently Asked Questions (FAQs)
1. Why is it important to use relevant keywords for SaaS businesses?
Using relevant keywords helps in boosting search engine rankings, driving targeted site visitors, and increasing leads and sales. It ensures that the content you create is in line with your target audience's needs and interests. Moreover, relevant keywords help in attracting a wider audience towards your B2B SaaS brand.
2. What are the steps involved in the keyword research process for SaaS businesses?
The keyword research process involves identifying your target audience, brainstorming keyword ideas, analyzing keyword metrics, using long-tail keywords, performing competitive analysis, using keyword planners, and adjusting your existing keyword strategy. This comprehensive approach helps SaaS companies to effectively embed keywords in their content, driving organic traffic and increasing visibility.
3. How do long-tail keywords benefit a SaaS company's search query results?
Long-tail keywords are specific phrases that customers use in search queries, making it easier for your SaaS website to rank. They are less competitive and can be ranked more easily compared to short-tail keywords. Long-tail keywords also provide valuable insights into your target audience's specific needs and pain points.
4. Why is it crucial to analyze competitor keywords for a SaaS business?
Analyzing competitor keywords helps to identify market gaps and opportunities that your competitors might have overlooked. It enables you to narrow down popular keywords and trends among your target audience. Also, competitive analysis can provide insights into potential traffic-driving keywords and help you develop effective content marketing strategies.
5. How does valuable content impact a SaaS company's online presence?
Valuable content addresses your audience's needs and interests, making your website a trusted resource. It also improves your website's search engine rankings and attracts a wider audience to your brand. Creating evergreen content, such as how-to and informational blog posts, contributes to long-term SEO success.
6. What is the importance of keyword targeting in SaaS marketing?
Keyword targeting helps SaaS businesses to focus on the right keywords that are relevant to their target audience's needs and interests. It also ensures that the content created is aligned with search engine algorithms, improving search rankings and driving targeted traffic. This targeted approach increases the chances of converting visitors into leads and customers.
7. How can funnel keywords help a SaaS company's marketing strategy?
Funnel keywords are targeted keywords that drive potential traffic and contribute to higher organic rankings. By working alongside your SEO team, funnel keywords can be strategically used to guide users through the buyer's journey, from awareness to conversion. This approach helps in generating more qualified leads and ultimately increases revenue.
8. How do keyword planners assist in optimizing keyword targeting for SaaS businesses?
Keyword planners, such as Google Keyword Planner, SerpStat, and Frase, help SaaS companies analyze and identify profitable keywords that can boost their search engine rankings. These tools evaluate keywords based on factors like difficulty of ranking, search volume, and rich snippets. By preparing a list of extracted keywords and segregating them according to usage, businesses can ensure effective keyword targeting and improved content readability.
9. Why is it essential to adjust existing keyword strategies for SaaS companies?
Adjusting existing keyword strategies is crucial for staying adaptable and agile in the face of industry developments or changes in your target audience's preferences. Regularly reviewing keyword performance and monitoring indicators like organic search traffic, referral traffic, contestability, and click-through rates can help improve search engine rankings and maintain content relevance. Continuous refinement of keyword strategies enables SaaS companies to remain competitive and responsive to market and consumer needs.