Transformative B2B SaaS Marketing Services
Your product is great but is your marketing plan great, too? One simply doesn't succeed without the other. When it comes to selling your SaaS product, it is a challenge to find new leads, nurture them and convert them into paying customers. Stratigia helps you nail all these steps. We develop a custom-made digital marketing solution for your B2B SaaS company to cement your brand name in the market.

We have grown these SaaS brands
360-Degree B2B SaaS Marketing Services
Get comprehensive B2B SaaS marketing services at Stratigia to convert your prospects into paying clients. We work on market analysis, growth objectives, keyword research, content modeling, on-page SEO, technical SEO, and more to execute a winning B2B marketing plan to sell your SaaS product.
Competitor Market Assessment
Looking to drive your B2B engagement level? The first step is to get ahead of your competition. Your Stratigia team will launch a strategic initiative of competitor analysis to learn where the traffic is currently headed. With the right information available, we devise a cutting-edge solution to pull your prospects to your website. Get ready to rejuvenate your brand's reputation and capitalize on your market niche through analytics-based research methods.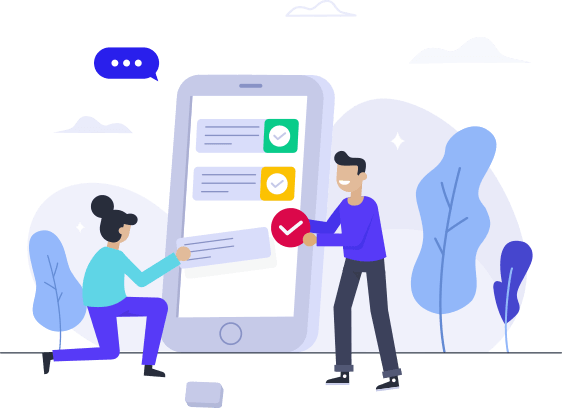 Content Strategizing
A solid content strategy is aligned with your target customers' requirements and your company's marketing objectives. We help you deliver on both by considering your SaaS MRR (Monthly Recurring Revenue) requirements for the next quarter/year and crafting a customized content development plan. With value-driven content rich in relevance and depth, we entice more customers to your website and expedite the growth of your SaaS product.
On-Page and Technical SEO Optimization
Your product solves a need but not enough people know about it. Well, the answer is to get more site traffic. We do this by executing proven steps such as adding meta titles and descriptions, keyword and technical optimization, internal link building, and conversion optimization. This allows your SaaS page to rank higher on the search engine, guaranteeing more qualified leads. We use metric-based strategies to ensure the plan gets you measurable and demonstrable results.
Link Building
Blaze a trail in your industry and earn referrals through an indomitable link-building plan. Our outreach specialists will develop relevant relationships and expand your network to improve your SERP position. By creating high-quality backlinks, we not only help you get organic traffic but also set you up as a leading voice in the market.
Our SaaS Marketing Results
Don't take our word for it; here are some happy SaaS businesses raving about us.
Wilco de Kreij
We continue to work with Abbas for Connectio & UpViral Marketing. Thank you for all your efforts
Saber Zaher
Abbas works with a high level of enthusiasm, honesty, and professionalism. I have no hesitation in recommending Abbas for future work specifically related to Marketing, Social Media, and SEO.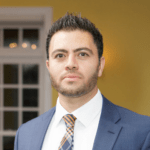 Bre Wallace
Abbas did an exceptional job in developing a strategy for my pre-marketing strategy. He was a pleasure to work and was well prepared to handle any challenge. I will definitely use him for all my marketing needs and recommend him for anyone looking to make positive impact on their business.
Matthew Hellier
Abbas worked independently to achieve long term goals. He was able to plan and schedule his own activities and complete them to a high standard. I would use Abbas again in the future.
Mark Cowtan
Stratigia did everything they said they would do, and on time. Overall they provided perfectly satisfactory work on par with other SEO experts. We had to reduce the scope and end the project early due to lack of time on our end and inability to follow through on the tasks that fell on us. Abbas was a great help on this project, uncovering a lot of really useful market data and competitive insights. Will certainly hire again.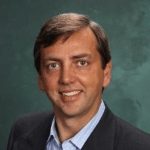 Faisal Islam
Stratigia is a pleasure to work with. They are very knowledgeable and deliver top quality work when it comes to SEO. In a very competitive niche, they have helped our company increase ranking/traffic on important keywords and increased our signups significantly. Highly recommended.

Romain Brabant
Abbas Sarfraz from Stratigia is a very honest, smart, and efficient marketer. I'm glad we had him on our side during the pre-launch phase of our SaaS MVP to get early prospective users to interview while staying frugal. Also, he was very understanding to delay our campaign when necessary. I will definitively work with him again.
Rishabh Tayal
Great communication and skills. Thoroughly researched and gave feedback on the product. Has knowledge about the platform. Shows interests and promise.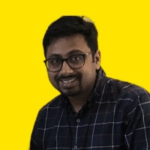 B2B SaaS Marketing Services
Our experienced B2B marketing strategists develop and execute plans to catapult your SaaS product to the top. Through competitor research, content development, and on- and off-page optimization plans, we empower you to engage your audience, attract more leads and convert them into loyal clients. Our framework includes the steps below:
Cutting-Edge B2B SaaS Marketing Services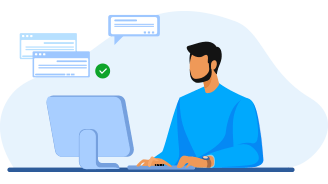 Niche-specific Marketing
Planning
Sell your technical SaaS product to businesses confidently. We develop a niche-specific marketing plan to attract the right customers to your website.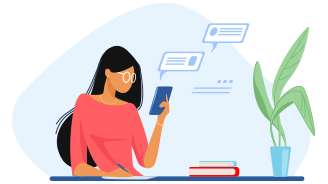 Special Content and optimization planning
If your SaaS product meets the needs of several businesses – both small and large scale – we help you target both by creating specialized content and optimization plans.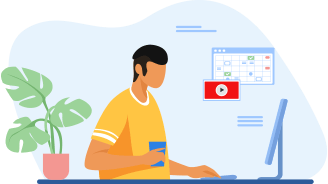 Valuable Content Creation and Search engine rankings
Allow businesses to find your SaaS product through improved search engine ranking and valuable content addition on your website. We help your productivity tool reach more people in less time.
Frequently Asked Questions