As a SaaS company, you invest a lot of time into your content marketing strategy. They do the right keyword research, build several landing pages and write great blog posts to reach their target audience. Despite the hard work, however, their efforts do not produce the desired results. Their SaaS website fails to gain traction. It becomes bogged down by the various parameters of google analytics. Ultimately, its online visibility remains limited.
At this point, the question arises: what are they missing out on?
The answer, in most cases, is this: SaaS technical SEO.
You see, a SaaS company is likely to not focus on technical SEO despite using several SEO tools when devising their digital marketing strategy. The reasons can be that they are unaware that technical SEO is a critical pillar of the overall SEO strategy – one which contributes directly to the ranking of their SaaS website on google. They may find it too complicated, time-consuming, or not important enough.
However, ignoring technical SEO for these or any other reasons is a big mistake because this aspect can make or break your website's look and feel. It can either attract or repel your target audience. It can promote your SaaS product or ensure it stays hidden.
Just see it this way. Every website has a structure. A well-made SaaS silo structure is what will help your website stand out and rank better on Google. By paying attention to technical SEO, you will be able to cover every important aspect of your website infrastructure. It will help you gain an edge over your competition in the market and improve your SERP (search engine ranking page) ranking.
Let's start by defining what technical SEO for SaaS is. Following it, we will explore how you can make your website SEO ready by fixing its technical aspects. 
What is Technical SEO for SaaS?
Technical SEO for SaaS is all about improving the website's infrastructure. For instance, does your website have duplicate content? If so, it is definitely harming your ranking on the searching engines and impacting the website traffic – in a bad way. Performing a technical  SEO audit, whether by yourself or through professionals that render SEO services, will help in this regard. Through it, you can locate all such problems and fix them to boost your website's performance on Google.
Technical SEO is part of your on-page SEO strategy. While your content may have solid search volume and meet a user's search intent, it should also be easy to find online. Google uses crawlers that crawl and index new pages on the internet. It also updates existing landing pages through crawlers. Importantly, crawlers assess your website's on-page and technical aspects before deciding its ranking on Google. If your website has poor technical SEO, the search engines will find it challenging to crawl it. The outcome is low organic traffic and bad search rankings.
On the other hand, if you improve your technical SEO, the crawlers can crawl it easily and rank your website high on SERP, based on its technical quality. Technical SEO helps you improve your website's interface and loading time. Fix it so that when your target audience goes online and types a relevant search term or target keywords on Google, your website will show up on the top if it is technically optimized.
Curious about how to improve your Technical SEO? Find out below.
How to Make Your Content Technical SEO-Ready
To pass the google analytics test, follow some proven tricks to make your website ready for technical SEO. You can take several steps to optimize your website technically, helping people find your SaaS product easily.
Consider the following factors and work on them to boost your rankings in the SERPs:
1. Crawlability
As we discussed above, crawlability is a critical factor when it comes to technical SEO. Google uses web robots called crawlers to determine your SERP ranking. How exactly does it use crawlers? Well, crawlers comb your website through the links it contains. It navigates to various landing pages you have. If there is a new URL, they send the data to Google's database or index for updates.
The problem occurs when Google's crawlers cannot navigate your webpage easily or find sections of it blocked or duplicated. It misses those pages – which, naturally, do not appear on search engine results. This happens even if your audience types the right search terms or your blog posts meet their search intent.
You can fix the crawlability issue of your website by creating an XML sitemap and submitting it to Google. Also, improve the internal links you add on your landing pages, regularly update your content and remove duplicates. Monitor your crawlability stats regularly and take proactive steps for fixing them.
2. Page Speed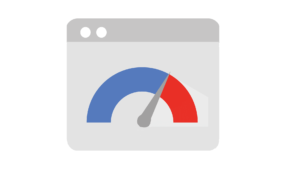 According to Google, the speed of your page impacts its ranking. Google algorithm assesses the speed of every web page in its index and decides its search ranking accordingly. Also, the speed at which your page loads has a huge impact on the user experience of your target audience. Whoever visits your SaaS website will leave frustrated if the page loading time is too long, even if its search volume is good and it contains the target keywords.
For all these reasons, it is important to pay attention to the page speed—which is a part of technical on-page SEO. To find out the speed at which your website loads, refer to some SEO tools and aids. One is the Google PageSpeed Insights page, which will tell you how fast (or slow) your page loads. It will also narrow down the steps you can take for the technical optimization of your website for improved page speed.
As soon as you fix your page loading time, you will witness demonstrable success. For instance, a good speed is said to lower the bounce rate. When visitors spend more time on page, they are more likely to convert into paying customers for your SaaS product. With higher conversions, you will also experience greater revenue growth.
3. Content Issues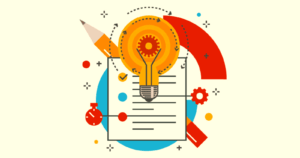 Poor structure, navigation, organization, and internal link building hurt the search ranking of your landing pages on google. Duplication of web pages is another problem which you must look out for. That's because when there are duplicates of a webpage, google's crawlers find it difficult to index the page. Furthermore, duplicate pages are considered as span content. In terms of content, duplicate headings and titles on several pages are a no-no.
Therefore, when you perform your technical SEO audit, make sure to assess the above aspects. Identify if there are duplicate versions of a single page. Also, locate if the headings and title tags are repeated. If there are duplicates, start using canonical tags to tell search engines about page indexing. Moreover, try to avoid copying the same content on more than one landing page of your website to avoid cannibalism.
In addition, focus your content around targeted keywords as that will improve your search volume. Start adding keywords that are relevant and buyer-focused. Also, look into proper content structuring and internal link building (more on that later) to get more organic website traffic.
4. Internal Link Building and URL Structure
Internal link building relates to content structure. Working on it is a surefire way to improve your website's navigation. Google uses internal linking patterns of your web pages to learn your SaaS website's internal structure. It is important to find a balance when adding internal links – too many on page links are just as harmful as too few. Also, look out for broken links and fix them.
URL structure is another technical aspect to consider because it affects how quickly crawlers can go through your website and index the content you have posted. When developing content, don't just concentrate on adding keywords and links to your copy but also focus on optimizing the URL. It must give a direct clue about what your page contains.
Consider optimizing the structure of your URLs. Also, work on fixing or removing broken links on your web pages; this includes pages that give an error upon clicking and those that lead to redirects. Good URLs offer Google clear insights into the content of your webpage, including its target audience as well as its context. Working on it, thus, will offer manifold advantages.
5. Page Security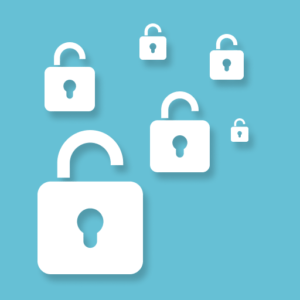 Now, this is one technical SEO aspect a SaaS company cannot afford to ignore. It is important to protect your visitors from the risks of data breaches and attacks. This applies particularly if you are selling your SaaS product on your website and you expect your clients to conduct transactions with you online. Visitors today expect websites to provide a secure experience and you can cater to this requirement during your technical SEO audit process.
Implement standard technology for securing the process of data transfer between clients and your website. It is commonly known as SSL – Secure Sockets Layer. Importantly, Google also assesses your website's security level and it ranks websites with a valid SSL certificate higher on its search engine ranking.
Make sure you deploy SSL on your SaaS website. You should also find out about google's guidance on HTTPS which covers such things as encryption, authentication, and data integrity. Working on the security aspect of your technical SEO not only helps you get Google's and your customers' approval but also protects you from hackers, builds trust, and boosts your brand image.
6. Web Design and Responsiveness
Now, this one's a no-brainer. Web design is a crucial element of your digital marketing strategy. Building a modern, sleep and responsive website helps improve the user experience you offer to your target audience. Consider the SEO web design of your website before launching it as it will allow you to get organic traffic.
In addition, improving your website SEO will ensure your website works smoothly for visitors. Make sure it is easy to navigate so that people can find the right information quickly and without hassles. A good website design also helps you resolve such aspects as bounce rate and mobile usability. According to Google, 58% of all search on Google today comes from mobile phones. This means your website should also be optimized for mobile usage and compatible with smaller screens.
Working on these technical aspects will ensure your audience leaves your website satisfied. It will also help you get measurable growth by improving the conversion rate.
Conclusion
Now that you know the ins and outs of technical SEO and are aware of why it is important, we hope you are ready to give it the place it deserves in your SEO strategy checklist. If you are looking for SEO professionals to do the job for you, contact us at Stratigia. From link building to SaaS SEO services to content marketing, we cater to the needs of your SaaS product. 
If you are looking for a customized digital marketing strategy and wish to secure measurable outcomes in your next quarter, reach out to us today!