You've developed an excellent SaaS product and an attractive website that sells it, and now, you're looking for ways to market it. So, thinking about where to move on. Let's start!
One of the best ways to increase spotlight and credibility in your product is by listing them on relevant software directories.
Though I've read a lot of blog posts regarding listing your products on these directories, but these sites were either promotional or lacked quality control. Some websites have listed thousands of spam directories with no feedback on them, while others have listed sites with expired domains or with minimum search traffic on them.
So, to keep you away from all these troubles to save your precious time, I've done some research and finally gathered a list of high-quality software directories that can have a positive impact on your website growth.
1 – SaaSHub
SaaSHub is an independent software marketplace. Their goal is to be objective, simple and your first stop when researching for a new service to help you grow your business. Moreover, they will help you find alternatives to the services you already use.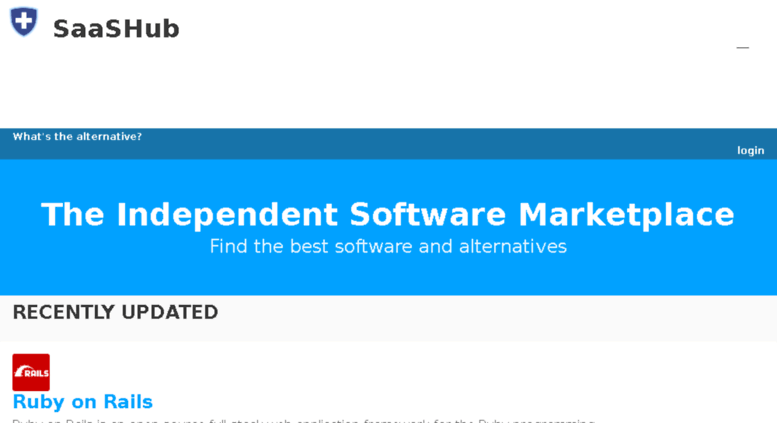 2 – Product Hunt
Product Hunt surfaces the best new products, every day. It's a place for product-loving enthusiasts to share and geek out about the latest mobile apps, websites, hardware projects, and tech creations.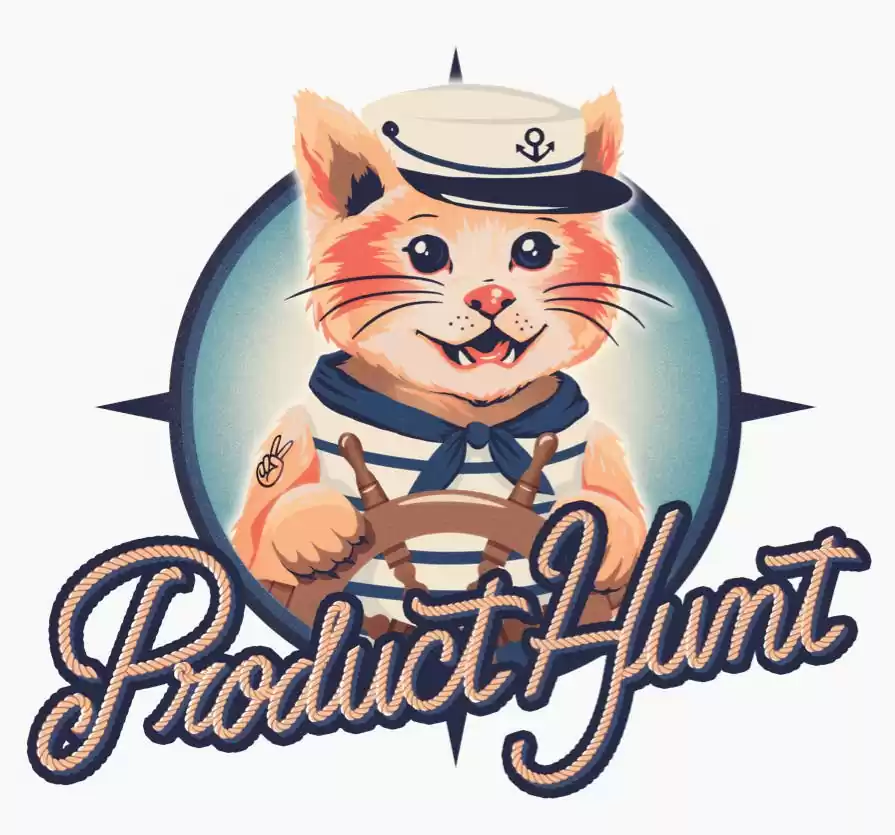 3 – SaaS Genius
SaaS Genius helps you to discover the right software for your business. You can easily browse their software directory for free and get the software solutions tailored to your requirements.

4 – Ready SaaS Go
Ready SaaS Go is a directory that is purely based on sass business listings. It has 17 major categories for submission to choose the perfect option for your listings. They have a featured article category where you can read articles related to saas industry to get in touch with the latest industry updates.
5 – Saas Director
SaaS directory offers the listing of all SaaS, PaaS & IaaS related business in it. They allow users to easily search and get access to any sass business category, where they can find specific details regarding these websites like their description, images, how they work and their ratings.

6 – Saas lounge
Saas lounge is another remarkable directory to list your saas business.  If you're in search of a
particular saas app to meet your business requirements, then you can use their directory to find the required category and then evaluate that saas product using their appraisal system.

7 – Crozdesk
Crozdesk is a latest business software discovery platform that was launched in 2014. They assist buyers find and compare between 1000s of software products across 230+ different categories. Whether you're looking for accounting, marketing, CRM or design software, Crozdesk has you covered.

8 – Serchen
Serchen is the world's largest online marketplace for cloud services. They are committed to providing an unparalleled experience for their consumers, connecting buyers and sellers of the top cloud facilities and software in different categories like  IaaS, PaaS and SaaS.
9 – Beta Page
Beta page is a community of around 54,000 active people. They have registered 32,000 plus products and startups in their directory from a range of diverse categories.  Listing your SaaS startup here can give you the benefit of massive users to get involved in your product.
10 – F6s.Com
F6s has registered 2,927,999 plus startups on their website. You can meet up with a lot of startups on their website to raise your startup. They have conducted more than 10,000 startup programs all over the world to assist startups in achieving their goals.

11 – Gust
Gust has over 650,000 founders and 80,000 investment professionals on their platform. They will connect you to the whole startup ecosystem. They understand what investors want to see from a startup, and they can help you put your best foot forward.

12 – Inn mind
Inn mind is the first Global Community for Innovation. They connect Investors, Service providers, Industry leaders with Startups ready to rise and show themselves to the world.
13 – Vator
Vator aims to assist entrepreneurs find funding, and for investors to get in on the ground floor of tomorrow's top companies. It was founded and run by a successful journalist Bambi Francisco. Vator has a lively social network, events and news platform.
14 – Snap Munk
Snap Munk is dedicated to providing readers with all things interesting, exciting and entertaining in the world of tech news, startup companies and startup culture. With a broad lens feeding a highly curated stream of content, SnapMunk offers thought-leading perspectives and unique insights into technology current events, new business ideas, cool new technology, and exciting investment opportunities.
15 – Startup Ranking
Startup ranking helps you discover rank and prospect startups and companies worldwide. Find new startups every day, rank them and analyze their data with Startup Ranking.
16 – Startup Inspire
Startup Inspire is an inspiration gallery for startup's, where a high quality of culture and quality placed from around the world. They partner with sponsors whose products and services they love.
17 – All Startups Info
All Startups Info is the right place for world's startup showcase. They offer an extensive variety of categories to submit startups from different industries.  If you have an exceptional SaaS product to promote your business, then it is one of the finest places to get listed.

18 – Launched
Launched! is a community where makers showcase their startup/product and get feedback from early adopters. They provide a platform for founders to showcase their startups or products to reach early adopters and investors quickly. They help you meet other founders and interact with them to learn and increase your network.
19 – Startup Roulette
Startup Roulette is a nice directory to submit your SaaS startup. This website has many startups listed in it.

20 – Startup Tracker
Startup Tracker combines information from leading providers with data crowdsourced directly from startups to make your startup research easier than ever. Startup Tracker is the first company search engine built for, and by the startup community, it's an effective way for you to reach new users, journalists and investors.
21 – Startup Europe
Startup Europe is an online directory that lists all European Startup Companies. Their intention is to create the largest online catalog with Startups that Europe has ever seen, committed to the promotion of innovation and the boosting of the spirit of entrepreneurship.
22 – Index
Index is an outstanding place to list your SaaS startup. They help you set your company up for growth by matching you with corporate brands and investors.

23 – Get Worm
Get Worm allows you to gain access to thousands of early adopters from around the world so that you can you can attract early bird users with creative worms and convert them into your fans.

24 – Startup Tank
Startup Tank is an online platform that joins entrepreneurs, investors/advisors and service providers. They facilitate the development of partnerships and other business opportunities between their members and provide them with exciting updates within the startup community. They help startups get the capital they need to grow their businesses; they help investors find compelling investment opportunities, and they help service providers find new and exciting business opportunities for their businesses.
25 – Startup Stash
If you have recently launched a startup and you have no idea where to start things, Startup Stash was created for you just for that cause. Either you are searching for a design or project management tool, or you looking assistance with drawing up a contract or creating a P&L, you can easily get any tool you'll ever require on Startup Stash.

26 – All Top Startups
All Top Startups has become a great resource site for young entrepreneurs starting and growing businesses. They are committed to sharing resources for entrepreneurs and startups, providing essential tools and resources to start, grow, and manage a startup.

27 – Startup Lift
Startup Lift helps promising startups get exposure and receive insightful feedback. It is an excellent place to list your SaaS startup and growing your business.
28 – Get App
Get App is the premier online resource for businesses exploring software as a service (SaaS) products. Buyers easily compare software products side-by-side with Get App's free interactive tools and detailed product data. They feature research, insights, trends, and validated user reviews, giving buyers the tools they need to make informed decisions for their organization.
29 – Cloud Showplace
Cloud Showplace helps you to discover the leading SaaS providers by application or industry. This site is created by merging two online directories founded by THINK strategies in 2006 — the Software-as-a-Service (SaaS) Showplace and Managed Services Showplace. Because the SaaS and Managed Services markets converged into a bigger "Cloud" industry opportunity, THINK strategies take the decision to link its two sites into Cloud Computing Showplace.

30 – Launching Next
Launching Next is a platform of tech related startups. They have listed more than 5,000 new startups, startup ideas, and great business ideas. They showcase startups to their thousands of readers.

31 – Startup Buffer
Startup Buffer is a premium startup directory where you can promote your startup or discover new startups. They promote startups on their website, mobile apps, and social networks.
32 – Beta List
Beta List is an online platform that helps users to discover and get early access to the new internet startups. They enable entrepreneurs to advertise about their startup launches to an audience of early adopters who are ready to provide them with feedback.

33 – F6s.Com
F6s has registered 2,927,007 startups on their website. It is a reliable website that can increase traffic on your website. You can meet up with a lot of startups on this website to raise your startup. It has conducted more than 10,000 startup programs all over the world to assist startups in achieving their goals.

34 – Startup Wizz
Startup Wizz was founded in 2009 as a place for entrepreneurs and investors to stay informed about startups on the web. Their goal is to find some of the most disruptive, niche and interesting startups that their peers and investors want to know about.

35 – Stomp Start
Stomp Start is an open initiative by Sourcey, which is quite useful for entrepreneurs to recieve market traction for new startups by showcasing them to early adopters and investors who are waiting to find out the latest startup gold. They actively promote your startup using their social media channels, and ask other members to do the same using the Karma system.

36 – Capterra
Capterra is another directory with massive traffic, reviews, and filtering systems to help users locate the right product. It has more than 500 categories, 500K reviews and over 1 million visitors per month. Capterra is very effective for lead generation and user reviews. Open to B2B and B2C products, they have both free and pay-per-click plans.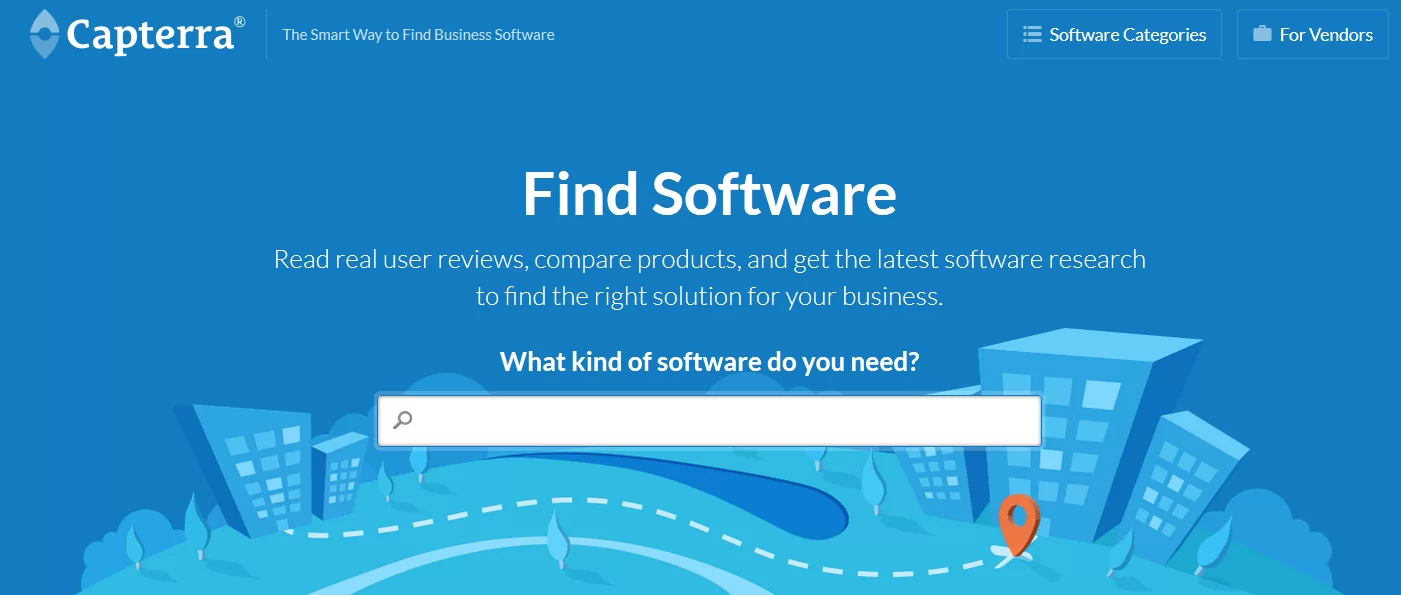 37 – Software Advice
Software Advice is almost similar to GetApp and Capterra but a bit toned down. It has 504 categories with 325,000 plus reviews listed in it. They have too many reviews compared to other site mentioned above. You can list your product for free and can use their paid lead generation services if you want.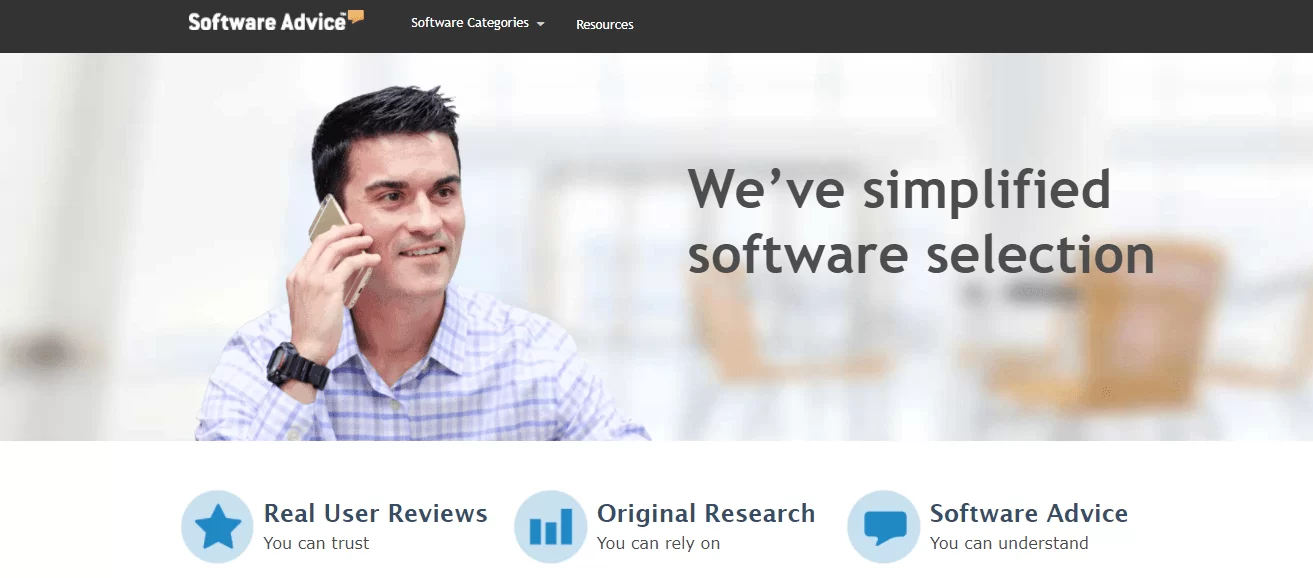 38 – Alternative To
Alternative To helps users to discover better alternatives to the products they're using or searching for.  Let's say if someone enters the query "Product name + alternatives," then Alternative to is one of the top results to show up on Google along with others. It has listed 74,128 apps and 531,877 opinions listed in it. If you have lots of competitors, it's a nice way to get discovered based on crowd-sourced, user recommendations.
39 – G2 Crowd
G2 Crowd is another very reliable source for business software reviews. It has a wide range of comparison features, like software grids and search filters that assist a user with the right product. They also let vendors answer directly to user reviews without any cost. They have listed 300,000 plus reviews, which are read by 1 million buyers.

40 – Technology Advice
Technology Advice is a directory and B2B software recommendation tool. It has 101 software categories with 1508 products to browse in it. When users come to their site, they have to answer a sequence of questions to help narrow down the category of product they're interested in. Then, Technology Advice only recommends products that match the user's requirements. You can list your website here free of cost, but you have to pay for their lead generation services.
41 – Trustradius
Trustradius is alike G2 Crowd in which they have in detail buyer guides, contrast tools, charts, and plenty of reviews. They've approximately 125,000 reviews so far, so it's quite a genuine website to be listed on. It has an extensive range of saas listings and seems like you can list your product for free, but their lead generation services are not free. Trustradius is restricted to B2B software.
42 – Analyzo
Analyzo helps technology-related industries to search and get the best solution for their business. It is a powerful research tool which offers different industries to list the product on their web. They provide identical priority to each and every product, even they have a business connection with  that company or not.

43 – Discover cloud
Discover cloud was founded in 2012. This website has 119 categories with 3,100 business tools. It has a massive list of saas related business and is one of the biggest destinations for business related people all over the world. It is an exceptional place to list your saas business in order to generate massive leads. A lot of saas businesses are already registered in this directory which you can see by searching saas on it.

44 – Finances Online
Finances Online is a free platform that lets you discover the top B2B & SaaS solutions. Every year we help millions of users compare products, locate customer reviews and reports from experts to choose a solution that will let your company grow effortlessly.
45 – Featured Customers
Featured Customers is the world's leading customer reference platform for B2B software & services. Their platform gives B2B prospects a neutral third-party resource to research and determine B2B solutions through a safe & trusted environment with the help of over 472,296 real customer references.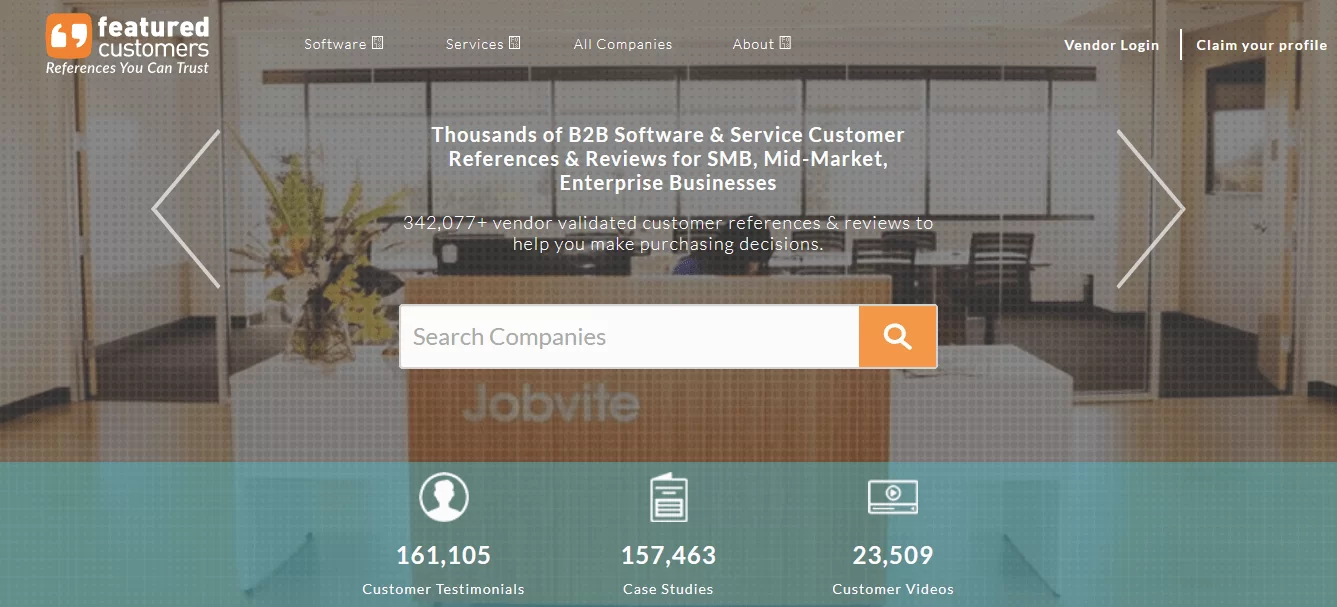 46 – Top E-commerce Startups
Top E-commerce Startups allow you to submit your startup easily. They submit thousands of startups every month. They also do a detailed interview of startup founders regarding their product.

 

47 – Killer Startups
Killer startups get over 125,000 unique views in a month. They have registered over 88,000 startups in their directory. This website receives 5000 customers in one day which can easily reveal the worth of this website to list your business in it.  They have proudly discovered many well-known brands that are listed in their directory.
48 – Mevvy
Mevvy is a website that is used to discover apps related to your industry. You can look for any saas app on this website without searching different places. It is a nice website to submit your app and get exposure on the internet. They offer a wide range of categories to submit apps from different industries.

49 – Web Dev Two Point Zero
Web Dev Two Point Zero is a great place to showcase your SaaS-based website. They have added many SaaS apps and websites in their directory.
50 – Tools Dot Robingood
Tools Dot Robingood has a specific category to list all the startups. It is a good place to list your startup in order to get some eyeballs.
If you have just step your foot into the world of SaaS business, then you will be definitely searching for ways to market your SaaS product. These directories will provide the initial boost to your SaaS business. Every directory has been checked properly to make sure they're trustworthy, and have a lot of legit reviews and visitors. I wish it works!