Are you a newly set up SaaS company or an existing one trying to stay afloat? Do you know how to create your golden SaaS marketing strategy? Well, we have just the perfect guide for you to understand simply how you can become the next big thing. So, read on!
We know that the SaaS industry is booming on a very large scale nowadays. The US SaaS market is expected to grow by the most in its history, from 92 billion euros in 2023 to 191 billion euros in 2025, according to the latest SaaS market metrics. 
What Exactly Is Saas? 
You must be wondering what SaaS actually is. Let us make that simple for you. You might already be familiar with software like Dropbox and Slack. 
Well, both of these software products are basically products of the SaaS market. SaaS, which stands for "services as a product," is usually cloud-based software that is sold to a large group of people through subscription plans.
This means that the end user doesn't have to put down a large payment upfront and can easily acquire any service online via weekly, monthly, or yearly subscriptions. Both of these apps help to provide the end user with secure and encrypted access to their data, while they only have to subscribe to the software. 
Why Do You Need A Saas Marketing Plan? 
A SaaS product marketing plan is the need of the hour for every service or product owner who wants to make their name among their competitors. Attaining customer loyalty and trust is the main focus of any SaaS marketing strategy. 
An ingenious B2B SaaS marketing strategy must be designed to ensure that you are not simply making a sales pitch, but rather creating an experience for your customers by addressing their pain points and providing solutions. 
A SaaS marketing plan is specially designed to promote your services to a larger target audience. You must have a solid SaaS marketing strategy in place if you want people to understand what you're trying to sell and what your company's goal is. 
Selling a SaaS product is not like selling a dress online; you are selling a fully integrated online system. And, in order to keep your customers interested in your services, you may need to keep them up to date. 
Your SaaS marketing strategy tells you how long customers stay with your product or service and how they use it. Your marketing plan is not a one-time thing; only with a well-oiled marketing strategy can you stay evergreen. 
How Does Saas Marketing Vary From Traditional Marketing? 
As the name suggests, SaaS Marketing is a specialized marketing plan designed to ensure your product or service is relevant while being presented to your target audience. 
You may have heard about Amazon Web Services (AWS). AWS is one of the world's largest online cloud data storage software companies, allowing many big companies like Netflix to store their data and connect with their users worldwide. In 2023 alone, AWS secured a revenue of 62.2 billion dollars. This is also an example of a SaaS marketing strategy. 
You are already familiar with how Netflix has been giving their customers free 30-day trials for a long time now. Before investing in a service, these trials let the user build long-term trust and get a sense of how good the service is.
Why Do We Prefer Saas Marketing Over Traditional Marketing?
We often prefer SaaS marketing over traditional marketing as we want to retain our end-user for a longer time. The main goal of traditional marketing is to get an impulse purchase from a customer. 
But, in SaaS marketing, the main goal is to design a content marketing campaign that not only creates awareness about your services but also enhances customer retention and conversions. 
Here's a rundown of how to create an efficacious SaaS marketing strategy to enhance the market value of your software as a service company; 
Top 6 Ways to Develop a SaaS Marketing Strategy 
      1.  Formulate a Hypothetical Buyer Persona
Keeping up with the ever-changing needs of consumers is a constant challenge for SaaS marketers. To guarantee that users can always access the most recent version of your service or piece of software. Pay close attention to who you're writing for.
Because not everyone has the same tastes, we can't apply the "one size fits all" adage to this situation. Making a fictional representation of your ideal customer is essential when developing a successful SaaS marketing plan. In doing so, you draw attention to yourself and the services you provide. In this way, your advertising approach will fully represent the spirit of your SaaS product.
      2.  Define Your Saas Marketing Metrics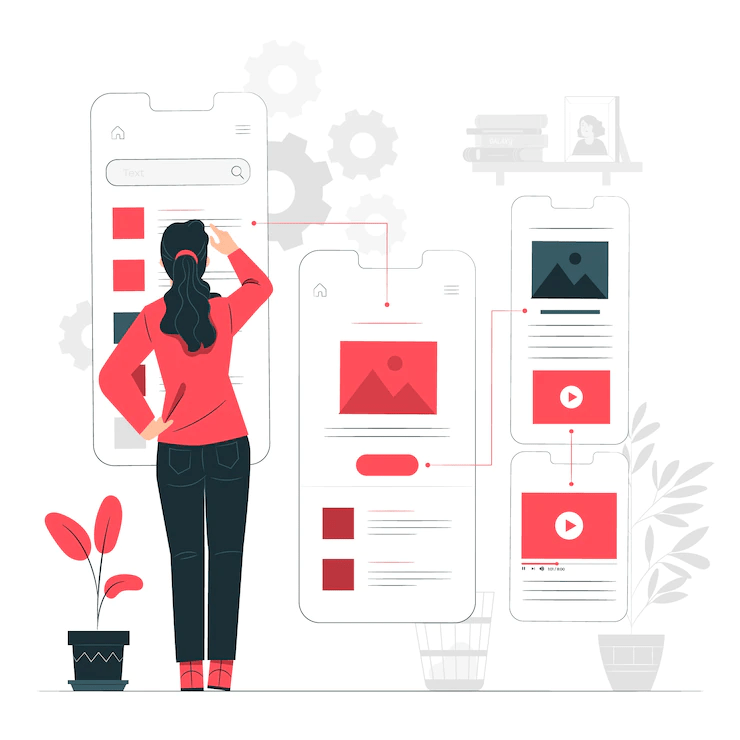 SaaS marketing metrics and KPIs (key performance indicators) must be analyzed thoroughly before an effective SaaS marketing strategy can be developed.
Key performance indicators are the measurements that really matter when trying to figure out how well your brand is doing. If you run a SaaS business, these metrics serve as something of a digital audit of your web presence.
The most important SaaS marketing metrics are website traffic, lead generation, conversions, and search engine rank. These characteristics help us create a good SaaS marketing plan that defines KPIs.
Our SaaS marketing strategy KPIs are getting clients to go for a demo or free trial, converting from a trial user to a paying customer, subscribing and following, and converting website visitors into permanent customers.

      3.  Keep An Eye on Competitors
People are always jumping towards the new and efficient. Even if you are offering more perks and affordable subscription rates, without a solid SaaS marketing strategy, all you do will be in vain. 
SaaS companies are often in cut-throat competition with each other. It is important to keep track of each and every move of your competitors. 
You have to make a strong position in the market and to do so, you need to know who's up against you. Keeping a log of the keywords they are using to drive traffic, and what are the latest trends of softwares being preferred by their target audience, you can get an idea of how to prove your own web traffic. 
This also allows you to create a strong brand image with a good value proposition and customer behavior understanding. 
      4.  Content Marketing Campaign
Content marketing campaigns help to mold your brand growth fantasy into reality. Words have more power to influence people than anything. And, when it comes to purchasing something online, good persuasive content would drive in more consumers than directionless content. Content marketing Campaigns are greatly acquired by numerous renowned SaaS companies to enhance their software/product marketing.
Creating tasteful content that catches the eye of your viewer will help you make sure your customer is hooked to your products for a long time. Hubspot is a great example of a SaaS company with a ravishing SaaS marketing strategy. They have given their users and website visitors access to their blogs, newsletters, e-books, and also their updates, all in one place. 
The user's interest in your SaaS will be piqued as a result. Through our expertise in search engine optimization and the generation of highly targeted leads, we have assisted a wide variety of companies in meeting their advertising objectives. With a SaaS marketing strategy designed just for you, you can meet all your desired KPIs in no time. 
There are different stages of a content marketing campaign. Obviously, with your first goal being to enhance traffic on your website, you slowly convert your website visitors into free-trial acquirers. This will swiftly shape your presence in the SaaS market. 
      5.  Search Engine Optimization (SEO)
You may have heard about SEO a lot when it comes to SaaS marketing plans or even traditional marketing. Let's investigate what all the fuss is about. Wouldn't you feel happy if someone searched for "SaaS top companies" in Google and your company appeared at the top? 
Well, you don't need to be a highly experienced company to become top-ranked on Google. You can just improve the SEO (search engine optimization) of your marketing campaign and get the result you want. 
SEO lets you market your top-of-funnel content effectively and increase your SaaS website's organic reach or traffic. We have been working closely to crack the code for perfect SEO. Our SEO services for companies have led us to develop a scalable growth system with organic conversions
SaaS SEO services are not only limited to search engines; they also play a large role in maintaining a captive social media presence. Several campaigns, such as ads and PPC (pay-per-click) campaigns, are involved in SaaS SEO services. This helps you create a strong online presence. 
With specially modulated SaaS marketing strategy you can add backlinks that not only enhance your SaaS marketing metrics but also uplift search engine optimization. SEO allows your brand to use linking and other keywords to enhance its search probability. You can increase your SaaS company's customer retention rate by having a fully set up website with a captivating landing page and good quality SEO-optimized long-form content. 
      6.  Email Marketing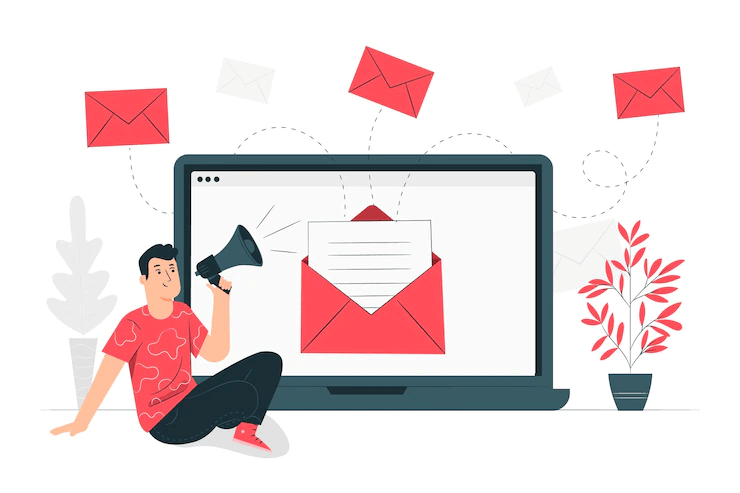 In 2023, around 306 billion emails were sent and received every day globally. These statistics would help you understand the market size. 
SaaS email marketing campaigns are a great way to take your SaaS marketing strategy to a whole another level. Many companies have been trying to grow their customers' conversion rates. 
SaaS email marketing is considered one of the best B2B SaaS marketing strategies. It helps you stay connected with your customers. You can send your subscribers new offers, discounts, coupons, and even newsletters. 
There are many ways you can create email presets, with a little introduction to your SaaS company along with a welcome note for your new clients. You can also target many top SaaS businesses to invite them to invest in your services. 
Follow-up data can let you know if your SaaS email marketing efforts are paying off. If you're monitoring things like newsletter signups, website conversions, and email open rates, you may infer that your website is operating as it should. SaaS email marketing further also guarantees that your band's message will reach the intended listeners.
The TakeAway
Do you still require assistance in making sense of all of these marketing methods? You may count on our support at any time. In order to improve your website's low conversion and retention rates, our professionals are ready to help boost your SaaS marketing strategy.
Stratigia can help you check everything off of your checklist to become the top next SaaS company with a solid SaaS marketing strategy. We can help you become the next big SaaS company by running an effective content management campaign, sending out emails, offering search engine optimization services, and even building inbound links. Our website is a great resource for learning more about who we are and what we offer.