Connectio is a suite of B2B SaaS Products targeted at Facebook Advertisers. Although Connectio products had a brilliant sales run through strong affiliate network partnership campaigns, they never built any other traffic acquisition channel after their launch. 
As a result, when their affiliate-based sales campaigns started to complete, they had a dry run of traffic as they didn't have any alternate source of traffic and lead generation.
This is where we came in with a Content Marketing Strategy that not only helped them attract thousands of visitors but all of that audience was the type of audience they needed, i.e. Facebook Advertisers.
Most of this was achieved through 8 blog posts that were;
Evergreen Content Ideas can bring in traffic for months and years.

Resonated very closely with their target audience.

Will help them become thought leaders in their product niche.
Get Free advice (unique) to grow your SaaS
Since creating those articles back in Nov / Dec 2016, Connectio can attract thousands of monthly traffic to their blog, social engagement, and high-quality backlinks. Even after almost 3 years, the content we produced for them is on the top pages of their website.
For example, the article 25 Facebook Ads Targeting Ideas received over 1 thousand social shares last year alone.
With almost 4,000 keywords in Google Search that are driving traffic to that one single blog post.
And still is the top performing page for Connectio consecutively for the last 3 years
And it's not just traffic; they attracted links from some very authoritative websites.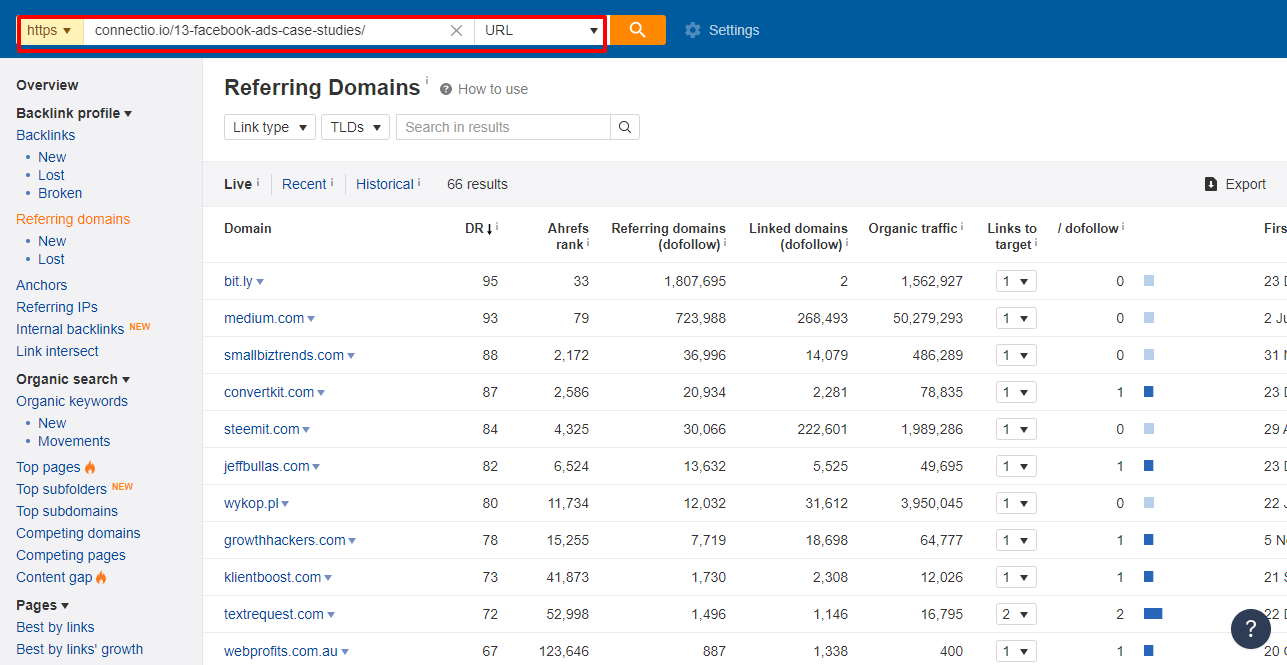 Moreover, all the 8 articles are still in are top 8 traffic pages/content of Connectio
And all of them with a good number of social shares in 2023.