Among many other leading industries, SaaS, also called "Software as a Service," has rapidly grown. Not presenting your SaaS product in front of the world is highly frustrating for a SaaS startup. You can now improve your SaaS marketing strategy and promote your B2B SaaS company by utilizing best-in-class SaaS marketing channels.
Every product requires a powerful marketing strategy to remain unforgettable among its target audience. If your SaaS products don't focus on effective SaaS marketing channels, employ the one that does not immediately. 
Before diving into a list of interesting SaaS marketing channels, you should first know what SaaS marketing actually is and how it is different from conventional marketing. 
What is SaaS Marketing?
You may wonder why we are talking about SaaS marketing and how it differs from conventional marketing. SaaS marketing is a specially designed marketing strategy to enhance the market value of your SaaS products. A unique SaaS marketing strategy makes sure your customers are here to stay. 
The SaaS marketing strategy is excellent as it focuses on conversions and lead generation more than purchasing a product. Conventional marketing typically focuses on a sales pitch and making your customers buy your product instantly. Whereas SaaS marketing allows users to go through all pros and cons and make an informative decision. 
You can now recognize what works best for your customers and select a SaaS content marketing strategy that resolves all potential queries. This way, you can ensure your SaaS product gains a lot of traffic and visibility online. 
What Are Different Marketing Channels?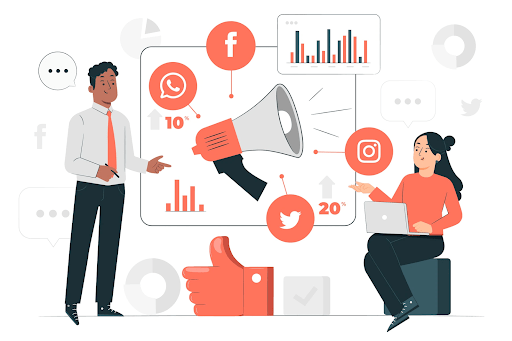 Many marketing channels can promote your products. However, four major marketing channels are of prime importance: 
1. Paid Channels 
As the name suggests, Paid channels are special inlets of the internet that let you promote your content by paying a certain amount. These channels include unique platforms that allow you to run promotional ads and videos and even let you promote your content. 
2. Traditional Channels
Traditional channels may be the oldest method of promoting your products. They involve the TV, Radio, and Newspapers. Any ads or promotional content published or displayed on these channels is included in conventional marketing. With a rapidly increasing number of social media users, traditional channels are soon diminishing as the preferred marketing channels. 
3. Digital Channels
Digital channels or digital marketing channels are special channels that help you attain a name in digital media. These channels often run on unique algorithms, and you must ensure you follow those algorithms to promote your SaaS products' efficiency. 
4. Free Channels
Free channels are a fantastic way to enhance your marketing without spending a penny. These channels are primarily available to a large public and don't require specific subscriptions or payments. These channels can be helpful if you have a strong SaaS content marketing strategy. 
A Guide to Best B2B SaaS Marketing Channels 
1. Inbound SaaS Marketing
Inbound SaaS marketing is a great digital marketing channel to amplify your voice. Blogs are one of the most effective inbound SaaS marketing strategies out there. Blogs focus on improving your online presence by focusing on keywords that are mass targeted. 
Influential blogs that are influential, comprehensive, and easy to comprehend are great for answering many frequently asked questions of your customers. Your online website content can be a great way to stay transparent and promote what you represent. 
A SaaS content marketing approach is an intriguing option to keep your channels up to date. You may now employ a SaaS outsourcing company to help you achieve more influence on your target audience by implementing an effective SaaS content marketing plan. 
You must also ensure that your website and blog content meets SEO standards. Search Engine Optimization is critical for getting Google to appreciate your content and ranking your website and blogs in search results.
2. Investing in a Website
When you want to make an identity for your SaaS business, you first need to invest in a website. Your website should completely resonate with your company's primary motive and the SaaS product's features. 
Your company's website can also be a great way to bring in more lead conversions. The traffic to your website depends on your content marketing strategy. Your website should have specially designed content that makes sure your brand image is portrayed effectively. You can also add customer testimonials, your brand's story, and a guide to using your SaaS product on your website. 
Google ranking can look like a piece of cake, but it isn't. You must ensure your website is an amalgamation of exciting content and catchy images. Your website is the accurate representation of your SaaS product. 
You can also outsource SaaS marketing companies like Stratigia to help you gain the traction you wish to have. This website is a great SaaS marketing channel that uplifts your brand.
3. SaaS Email Marketing
In a survey, it was recorded that approximately 90% of millennial and Gen Z employees relied entirely on email for communication. It is critical for SaaS companies to improve their email marketing because it leads to greater lead conversions.
A great email marketing approach can be highly beneficial if you want to keep your consumers for extended periods. You can retain current customers and increase communications with future consumers who subscribe to your emails.
Emails must be delivered to clients in a contained way so they are manageable. Any SaaS company can stay on top of their customers' minds by sending out the latest deals, newsletters, and discounts via email using effective email marketing.
Another benefit of email marketing is that you can attach a CTA button to your blogs or other website services. This makes sure your customers visit your website and makes it more popular among customers. Along with this, you can also make sure your customers stay subscribed to your SaaS service, and you can remind them about payments and premium offers. 
4. Paid Search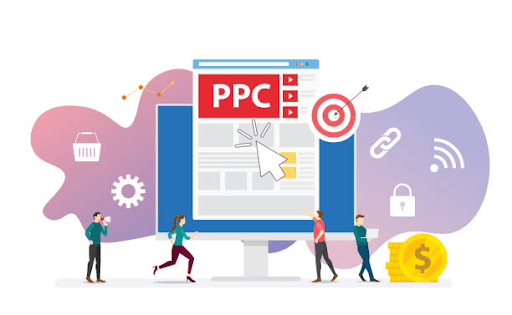 Paid SaaS marketing channels are also gaining popularity among many SaaS businesses lately. Almost everyone has used free marketing channels, making it very crowded. This has resulted in a lack of authenticity in content. 
Almost all digital marketing channels allow brands to run paid search campaigns to promote their SaaS product. These paid search campaigns promptly target your audience and promote your product among the masses in no time. You can make sure all your customers reach your website accurately through paid search and ad campaigns. 
Paid search means your paid ads appear on top of the search results whenever someone searches for specific keywords related to your SaaS product. The most famous form of paid marketing channel is Google Ads. Whenever you need more organic campaigns to gain traction as required, a paid search can help you target your audience effectively. 
You may have already heard about PPC or "pay-per-click" campaigns. Through these campaigns, you monitor your high conversion generating the campaign. Other paid marketing channels involve spent placements on articles, video ads, banner ads, and more. 
This gives analytical insights on how to manage your next cost-per-click campaign. This also ensures your paid search campaigns carefully target and promote what your audience likes and improve your services accordingly.
5. Online Video Ads and Promotion
Online video ads may be your most excellent option if you want to include something new and engaging for your clients in your SaaS marketing campaign. Text advertisements have become a popular way to promote any product or service to a specific audience.
A straightforward textual ad does not give credit to explaining the product's attributes and offerings for SaaS products. You can now market the effectiveness of your SaaS product and impress your consumers with adequately created and edited online video ads.
According to a report, YouTube generated ad revenue of 19.77 billion USD. Apple Inc. was the company that spent the most on running YouTube video ads. These statistics show what role YouTube video ads play in the revenue of any company. If you too want to stay relevant, you should go for online video ads.
Online video ads are an excellent approach to providing your potential clients with a sensory experience. These ads would illustrate the features of your product and honestly communicate your idea without wasting time reading a long-form-content piece. YouTube video ads are yet another type of internet video advertisement. 
Viewers may find these ads hidden between the main YouTube videos quite fascinating. As a result, your B2B SaaS company can employ paid marketing channels to advertise your SaaS product and improve customer retention. 
6. Social Media Platforms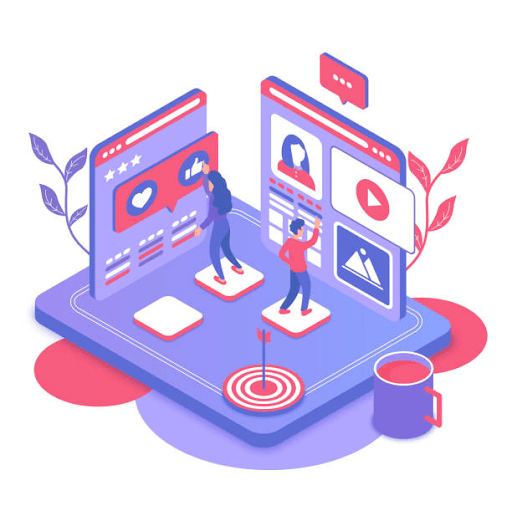 We have already mentioned above that there are many social media platforms that offer free and paid services to businesses if they want to promote their products. These services involve marketplace advertising on Facebook, Twitter marketing, and even influencers' marketing through online social media apps. 
Social networking networks enable your B2B SaaS company to quickly access millions of users. Another survey conducted in 2023 found that there are already 302 million social media users in the United States. These statistics show the significance of social media marketing. With such a wide audience, you can now quickly promote your SaaS solutions through social media platforms.
You can also run multiple paid or free campaigns on different SaaS platforms. This way, your customer can not only enjoy your posts and tweets but can also come to your inbox if they have any questions. Your SaaS marketing strategy can be renewed by outsourcing SaaS agencies. Their expert team can help you modify your SaaS content marketing strategy and improve your online presence on digital marketing channels. 
7. Mobile Apps For Services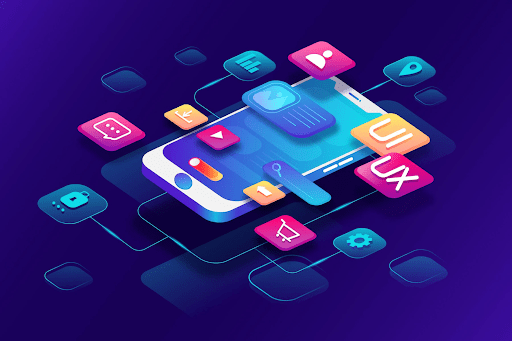 Digital marketing channels are accessible, yet challenging to get your audience hooked on your SaaS product. As you are trying to improve your SaaS marketing strategy, we suggest you also try mobile marketing. 
Mobile marketing or mobile app marketing is a part of famous SaaS marketing channels that can help users attain your services. Mobile apps are a great way to make your SaaS product accessible and portable. Even if there is an issue with the internet connection, with mobile apps, users can acquire many offline SaaS services. 
These app stores act as third-party app marketplaces, allowing you to promote your product to a large audience. These platforms allow your users to digitally sign-up for your services. They can also enjoy your benefits with improved support. 
You must wonder how your customer can find your product among a big pool of other SaaS products. Here's where the SaaS content marketing strategy kicks in. You can improve your SaaS content through the help of trained professionals who make sure your product descriptions have all targeting keywords. 
Any B2B SaaS company can promote its products as a mobile app, but you have to formulate an app version of your product. You also have to select a well-trusted app platform that can carry your product and has good customer traffic. This way, even by entering the name of a service, users can track down your SaaS service and download it instantly. 
8. Marketing Events 
Just like parties are a great way to socialize with new people, marketing events are a great opportunity to socialize with your fellow SaaS marketers. SaaS marketing events are very informative as they let you know about the hot topics of the market. 
Through going to marketing events, you can also meet several SaaS competitors and check what new are they bringing to the table. These marketing events are also great for B2B SaaS companies to promote their SaaS products and new improvements. You can focus on converting new visitors at the event and portray your brand image effectively. 
These marketing events are also a great way to invite and meet influencers. This can help you track down influencers who can perform effective influencer marketing that resonates with your brand. 
The TakeAway
There are different SaaS marketing channels that can improve the online presence of your B2B SaaS company, but if you don't have a solid SaaS marketing strategy, you can't move forward. To improve your brand image and carefully become a voice of your brand, you can use several digital marketing channels, paid search campaigns, online video ads, and even inbound marketing. 
Instead of overwhelming yourself and hiring a whole new team, you just need to outsource trained expert individuals who can help reform your SaaS marketing strategy. Stratigia has been providing its SaaS content marketing services for a long time now. Their services allow you to reinvent your brand image and promote your B2B SaaS company among a mass audience in no time.